President Obama Appoints CFPB Director (Misc News: January 4, 2012)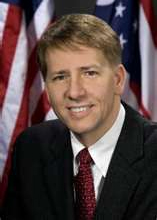 Cordray
The Consumer Financial Protection Bureau now has a leader, and it came to pass in what some are calling a defiant display of executive power.
President Barack Obama bucked GOP opposition and named Richard Cordray as the nation's chief consumer watchdog. Republicans in the Senate had repeatedly blocked Cordray's nomination, but the president asserted his constitutional power to make appointments during a congressional recess, saying every day Cordray waited for confirmation, millions of Americans remained unprotected from dishonest financial practices.
Forty-four senators had signed onto a letter last year opposing the naming of a director until structural changes are made to the agency. Given the politically charged nature of the appointment, some observers expect a legal challenge by Senate Republicans.
CUNA President and CEO Bill Cheney says the fact that the CFPB now has a director will have ramifications for credit unions, financial institutions and financial service providers that have been unregulated at the federal level until now.
The CFPB was created by the Dodd-Frank act, and while its regulations apply to all financial institutions, it only has direct supervisory authority over those with assets of $10 billion or more. Among credit unions, that includes only Navy Federal, PenFed, and State Employees CU of North Carolina.
Cheney says he expects to meet with Cordray soon to reinforce that credit unions are consumer-owned cooperatives that need meaningful regulatory relief, and not new regulations, to protect consumers.