BTD Founder Says She Won't Coordinate Annual Event (Misc News: December 8, 2011)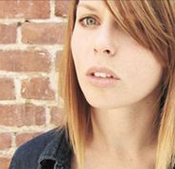 Christian
The woman who started the Bank Transfer Day movement said supporters shouldn't expect her to make it an annual event.
Kristen Christian, who started BTD by issuing an invitation to 500 Facebook friends to dump their bank and move their money to a credit union, spoke during a CUNA webinar titled "Consumers are Fee'd Up With Banks: Let's Help Them Make a Change."
According to CUNA News Now, Christian said she worked 20 hours a day in the days leading up the Nov. 5.
"Credit unions and the American public can take it from here," she said. "Credit unions have a powerful message to share within their communities. I believe the motto, 'Every day is Bank Transfer Day' really will come full circle. Every day can be bank transfer day."
BTD started when she asked her Facebook friends to close their bank accounts "independently, with respect and without signage," said Christian, who is a social media marketing expert.
She was surprised when a reporter from the Village Voice contacted her for a story, which really got the ball rolling. Eventually, she did interviews with ABC World News, National Public Radio, Fox Business News, The Wall Street Journal and the Los Angeles Times, amongst others.
Christian called BTD "the first American movement organized solely through social media." She endured death threats in helping inspire about 214,000 bank customers to transfer their accounts to credit unions leading up to Nov. 5.