ABC News Highlights CUs on National Broadcast (Misc News: October 25, 2011)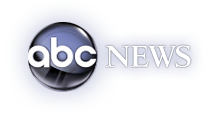 The credit union movement got a huge boost Monday when ABC News did a story on the growing anger over new banking fees and the thousands of people who are moving their accounts to credit unions.
While the story also mentions community banks as an option for consumers who have been stung by the big banks' fees, it focuses primarily on credit unions.
The story even refers viewers to its website where they can read nine tips from CUNA on switching to a credit union.
The online version of the story that also introduces the nine tips contains a comment from a typically angry former bank customer:
In Miami, Karen Jackson transferred her money from a Chase account to the Miami-Dade Credit Union. She said the continuous adding on of fees had disgusted her.


"We couldn't take it anymore," she said. Recent numbers show there are thousands like her.
Click here to read the online version of the story and see the video that aired on the national broadcast.
One interesting note: When we watched the video story online at the MCUL, there were ads for big banks at the beginning and end and the written story included a sponsorship from another big bank.