CUSG Renews Pledge to Help Fund Biz Kid$ (Misc News: August 3, 2011)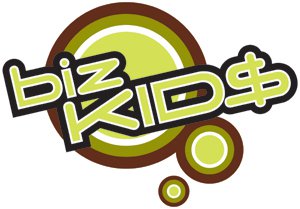 CU Solutions Group, through its Invest in America program, has pledged to commit $700,000 for the second year in a row toward the national underwriting of Biz Kid$.
Biz Kid$ is the Emmy Award-winning and credit union-funded public television series that teaches kids about money management and entrepreneurship. CUSG's pledge, combined with 2010's $700,000 contribution, makes it one of the largest independent sponsors of Biz Kid$ alongside the National Credit Union Foundation (NCUF).
"CUSG's contribution to financial literacy is tremendous," said Gary Oakland, president/CEO of BECU and NCUF chairman. "CUSG's financial commitment in tandem with support from credit unions and leagues ensures the Biz Kid$ program and curriculum will reach more youth than ever before."

NCUF recently took ownership of fundraising, outreach and administrative responsibilities of Biz Kid$ from the Washington Credit Union Foundation to ensure the program gains the maximum support from the credit union system. CUSG's $700,000 pledge is leading the way to achieve full funding for the fifth season, which will also put Biz Kid$ into syndication.
"CU Solution Group is again proud to help fund Biz Kid$ as our industry's gift to financial education," CU Solutions Group CEO Dave Adams said. "To continue to thrive as a system program well into the future, Biz Kid$ warrants the collaborative financial support of the credit union community."
"It is our hope, that all IIA participants will participate in helping fund this critical financial literacy project by opting to allocate 10 percent of their year-end IIA marketing reimbursement to Biz Kid$," NCUF Executive Director Bucky Sebastian said. Last year, many credit unions and leagues did just that. 90 credit unions and 20 leagues donated a portion of their year-end rebate which helped raise an additional $300,000 for Biz Kid$. "Our hope is that we will increase that number to 100 percent participation, allowing the contribution from the participants to soar to $1.2 million."
Biz Kid$, which premiered in January 2008, quickly grew into a national phenomenon. It has aired on more than 340 public television stations in all 50 states with a viewership reach of 271 million people. Biz Kid$ has the highest recorded carriage of any children's program have ever released by American Public Television, with a viewing audience of more than 1.2 million per episode. The website is currently receiving more than 100,000 unique visitors a month hailing from about 140 countries.
Many credit unions leverage Biz Kid$ to teach financial education in schools in their community. Companion materials and other resources for teachers and parents are available at no cost on the Biz Kid$ website, www.bizkids.com. The site also features clips from the series and invites kids to appear on the show.

Biz Kid$ has continually garnered attention in and outside of the credit union industry. In its first four seasons, Biz Kid$ has garnered seven Emmy nominations — winning once in 2009 — and rang the closing bell ceremonies at both the New York Stock Exchange and the NASDAQ Exchange for the past three years in conjunction with National Financial Literacy Month. In 2010, it also won the credit union industry's most prestigious honor, the Herb Wegner Award for Outstanding Program.
During the past six years, more than 260 credit union system and affiliates have raised more than $10.4 million that has supported the show's production, website and curriculum. Click here to get information on supporting Biz Kid$.