MCUL Wins Endorsements for MBL During Hike the Hill (Misc News: June 17, 2011)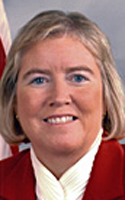 Miller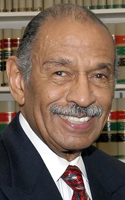 Conyers
On Thursday, the MCUL won endorsements for increasing the member business lending cap from Michigan Reps. Candice Miller, R-Harrison Township, and John Conyers, D-Detroit, who join Reps. Gary Peters, Dale Kildee, and Hansen Clarke as supporters.
"Support from Congresswoman Miller and Congressman Conyers will help build momentum for credit unions' MBL legislation," MCUL & Affiliates CEO David Adams said. "Increasing credit unions' capacity for business lending is good public policy and these lawmakers understand that business capital for small businesses is exactly what Michigan's economy needs. We appreciate their support."
Good will built up during the unsuccessful battle to delay the debit interchange rule may actually help credit unions on the MBL issue, Adams said last week.
Adams was in Washington with the league's governmental affairs staff for Hike the Hill.
Congress is currently holding hearings on bills that would raise the MBL cap from 12.25 percent to 27.5 percent of assets. CUNA President/CEO Bill Cheney told a Senate Banking Committee hearing that he finds it disturbing that bankers seem more concerned with keeping credit unions from increasing lending to small businesses than with helping small businesses themselves. Click here to read the story on Cheney's testimony.
CUNA has estimated that lifting the cap will inject $13 billion into the economy, creating more than 140,000 jobs.