Near-Field Communication Payments the Latest Technology for CUs to Watch (Misc News: June 2, 2011)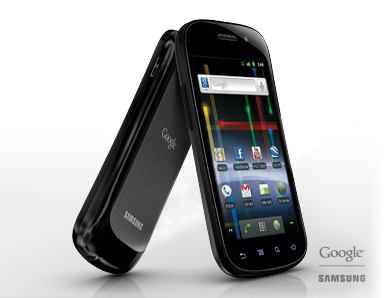 Sprint's Samsung Nexus S 4G.
Just as credit unions are trying to get up to speed on mobile banking and smartphone apps comes news that the industry may change again, this time to "wave and pay" technology, essentially turning your smartphone into a payment device.
Last week, Google announced it has begun testing of its Google Wallet system in select markets on the West and East coasts. Initially, the system will only work on Sprint's Samsung Nexus S 4G phone and at a limited network of stores, including Walgreen's, Subway and Macy's, according to a story in CU Times. For the beta test, users can only link Google Wallet to a Citi MasterCard. Google could expand the system as early as this summer.
Although Google Wallet is still in its infancy, David Eads, a mobile payments expert with Kony Solutions, told CU Times that forward-thinking credit unions should consider contacting Google to learn the details of getting involved in Google Wallet. "It will be important for credit unions to be part of this mobile payments revolution."
Eads pointed to announcements from Research In Motion (the maker of BlackBerry) and Nokia that their future phones will feature NFC – near-field communication – mobile payment chips. Google has made similar comments about its Android smartphone operating system. That establishes the backdrop for what looms to be a significant change in how we pay that probably will unfold over the next two to three years.
Google's strategy goes far deeper than acting as a payment network. The company is introducing Google Offers to take on social coupon companies such as Groupon and LivingSocial. Google Offers will provide deals based on your location and learned preferences. In fact, Eads said Google expects revenue from Google Offers to pay for the system.
"That this is free should resonate with credit unions," Eads said. "Credit unions need to coordinate with Google to make sure their cards work as part of Google Wallet."
But he added that it's too early to declare Google Wallet the winner in what is sure to be a fierce battle to establish phone-based payment systems featuring big players such as Apple and Visa.
For the time being, Brandon Trenz, vice president of product development for CU Solutions Group, said credit unions should watch closely as NFC-based payment system develops.
"The technology is experimental, and since it's hardware-based, we'll probably cycle through a few generations of smartphones before the market settles on a long-term solution," Trenz said.
"That said, NFC-assisted payments have been a huge hit overseas, so it's clear that people will adopt once it's available," he added. "My best advice for CUs is to start a dialogue with their mobile banking provider and credit card processors to find out what they're doing to plug into this trend once it hits. If the answer is 'nothing,' they may be looking at a situation where they're behind the curve in 2-3 years."