Miller, Benishek Add Names as Cosponsors of Interchange Delay (Misc News: May 5, 2011)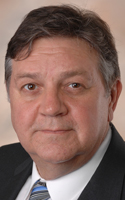 Benishek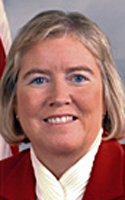 Miller
Add the names of U.S. Rep. Candice Miller, R-Harrison Township, and Rep. Dan Benishek, R-Crystal Falls, to the list of co-sponsors of a bill that would delay implementation of the debit interchange rule.
"Momentum is starting to build to delay the debit interchange rule from taking effect in July," MCUL & Affiliates CEO David Adams said. "We thank Congresswoman Miller and Congressman Benishek for their support of this important legislation."
With the names of Miller and Benishek now on the bill, there are 93 co-sponsors on H.R. 1081, which was originally introduced by Rep. Shelley Moore Capito, R-W.Va. The Senate version of interchange delay legislation (S. 575), introduced by Sen. Jon Tester, D-Mont., and Bob Corker, R-Tenn., has 16 co-sponsors.
Credit union members and other supporters have directly contacted their respective members of Congress via e-mail, with more than 200,000 of them reaching their legislators through CUNA's CapWiz program.