Rep. Amash Signs on as Co-sponsor of Debit Interchange Delay (Misc News: May 3, 2011)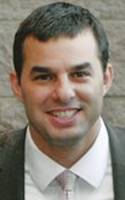 Amash
Freshman Congressman Justin Amash, R-Cascade Township, has joined about 84 other members of the U.S. House as a co-sponsor of legislation that would delay implementation of the debit interchange provision.
"The MCUL thanks Congressman Amash for becoming the 4th cosponsor from Michigan for this important legislation," MCUL & Affiliates CEO David Adams said. "Time is of the essence for passing a delay and study of the debit interchange provision. We are hopeful that this news will help create new momentum for bringing more Michigan co-sponsors on board."
Separate House and Senate bills would delay implementation of the new interchange rules and would order a study of the impact a debit card interchange fee cap would have on consumers, financial institutions, and merchants. In the House, Rep. Shelley Moore Capito's, R-W.Va., bill, H.R. 1081, has 84 co-sponsors. The Senate version of interchange delay legislation (S. 575), introduced by Sen. Jon Tester, D-Mont., and Bob Corker, R-Tenn., has 16 co-sponsors.
Credit union members and other supporters have directly contacted their respective members of Congress via e-mail, with more than 200,000 of them reaching their legislators through CUNA's CapWiz program.