MCUL and Local Credit Unions Sponsor Kidney Walk at the Detroit Zoo (Monitor: May 2, 2011)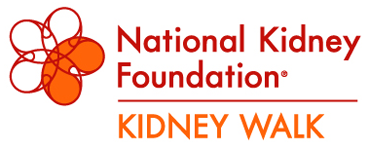 As cooperative organizations, credit unions have a long tradition of serving and giving back to their communities. As proof of their charitable nature, many have multiple causes and charities they support. In the spirit of opening our hearts (and checkbooks) for a great cause, the MCUL and local credit unions are sponsoring the National Kidney Foundation of Michigan's 2011 Kidney Walk at the Detroit Zoo. MCUL & Affiliates CEO David Adams is serving as honorary chair with an appeal to chapters and individual credit unions in southeast Michigan to make a difference this year.

To kick things off, MCUL & Affiliates is pledging $15,000 as a corporate contribution and, to encourage everyone's participation in this year's event, the league is offering some generous incentives for credit unions and your staff:

Credit Union Contributor: Individuals contributing $25 minimum are entered into drawing for a $500 VISA gift card.
Credit Union Rewards: Individual fundraisers receive one entry for every $25 raised for the rewards drawing for up to a $500 VISA Gift Card (i.e. winner max is 100 percent of amount raised - up to $500).
CU Walker Rewards: Participants who attend the walk event at the zoo are entered into a drawing for $100.

The Detroit Zoo Walk is Sunday, May 15, this year – the day after th Annual Convention & Exposition – but even so, many MCUL and local credit union employees and their families are planning to be there just the same. In addition to being a great cause, it will also generate good publicity and recognition for area credit unions as we make our collective presence known this year. Other Kidney Walks are held around Michigan and the country. Click here to watch the inspiring video put together by the National Kidney Foundation. More information is also available at the Foundation's Facebook page.
The Kidney Walk at the zoo is a fun, inspiring community fundraiser that calls attention to the prevention and treatment of kidney disease and the need for organ donations. It's also an opportunity for patients, family, friends and businesses to come together.
Thanks to the money raised through the walks, NKF is able to offer free early detection screenings for kidney disease, support research, educate patients and the public, advocate for kidney patients and other groups affected by kidney disease, and much more.
Why get involved?
Chronic kidney disease affects 26 million Americans and millions more are at risk. That's nearly 1 in 8 residents in Michigan,
Southeast Michigan has almost double the rate of kidney disease as the national average,
Kidney disease is common, harmful and treatable,
More than 81 cents of every dollar goes directly to vital programs and services.
There are many ways to get involved and creatively raise awareness and money for the walk. Click here to find all the tools and information you need to get involved. Kathy McGrath and Lisa Schutz Jelic at the Michigan office of the National Kidney Foundation can offer any assistance or advice you may need. They have also offered to personally visit your location to provide more information and background, if you so desire:
National Kidney Foundation of Michigan, 1169 Oak Valley Drive, Ann Arbor, MI 48108. Contact: Kathy McGrath or Lisa Schutz Jelic at (800) 482-1455.
The Detroit Zoo Walk is the third largest kidney walk in the nation and consistently is the number one money raiser for the foundation. In 2011, we would like our credit union community, including MCUL & Affiliates, to reach a combined fundraising target of $200,000. As we all know, the credit union mission is one of "people helping people," and there are many fun, creative ways to give and participate as individuals and organizations.
This year's event is a great way for Michigan credit unions to step up and support a wonderful cause and, at the same time, have fun, see friends and meet new ones. As an added bonus, walk participants and their families can spend the entire day at the zoo free. Even if you don't participate in the walk personally, please consider contributing monetarily to this truly cooperative effort.