Gov. Snyder Highlights 2011 AC&E in Grand Rapids (Misc News: April 19, 2011)


The MCUL & Affiliates Annual Convention and Exposition is approaching quickly and over 450 credit union participants are already registered (click here to see who has registered) to attend the event, taking place May 12-14 in Grand Rapids. While limited hotel rooms are still available, those waiting to register are encouraged to act soon and to make plans to attend the nationally acclaimed conference. Click here to make accommodations.

With more than 40 educational presentations, participants are reminded to check the event agenda and look at the training schedule, and to consider bringing additional staff and directors to take advantage of the great selection of informative topics. One- and two-day registration categories make it a great value to provide insightful training to employees and volunteers on a broad range of issues. Click here to learn about registration options.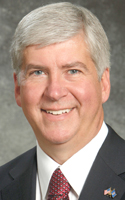 Snyder
Gov. Rick Snyder will address the Michigan credit union community for the first time since taking office, at 9 a.m. on Thursday, May 12, and attendees are asked to help "pack the house" and demonstrate how well credit union members are represented in Michigan.

New York Times Best Seller Super Freakonomics co-author Stephen Dubner will deliver the keynote address at the general session on Friday, followed by NCUA Chairman Debbie Matz and financial analyst Bert Ely is scheduled to speak about the Durbin Amendment and interchange fees at the general session on Saturday. Click here to see more on the General Session agenda.
Tickets are also still available for the Thursday Economic Issues luncheon featuring Dr. Paul Isely of Grand Valley State University.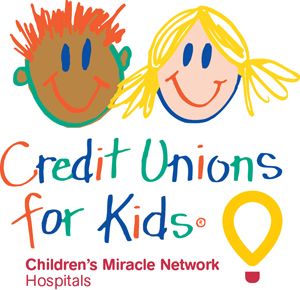 More than 100 companies from across the country will be on hand in the exposition on Thursday and Friday, which is always a popular destination for participants. A Welcome Reception on Thursday evening and a Live Auction and Reception to support Children's Miracle Network on Friday evening are included in registration, along with breakfast and lunch on Friday.

While the conference is packed-full of informative training for directors, managers and operational staff members, including many important compliance topics, some event highlights include an 'Advanced PR Tactics for Credit Union' session, as well as expert demographer Ken Gronbach returning to present a session on 'The New Small Business Loan and Why it is Critical to Credit Unions.' Six sessions on topics related to non-interest income are also planned.

The INSIDE Credit Union Compliance micro-conference takes place Thursday, May 12, and one complimentary registration is being extended to each credit union that registers a full-convention participant for the AC&E.

The last day of the conference kicks-off with Dr. Lawana Gladney presenting 'Five Key Steps to Balance Your Life'. Saturday also features more training, the annual business meeting and a 'Coopersville Train Excursion & Murder Mystery', followed by a dinner banquet as the closing event.

Credit unions that register five full-conference participants save $55 when registering the sixth or more full-conference participants. One-day registration rates begin at just $75 per person for Saturday. Click here for complete details.