Both Michigan Senators Announce Support For Expanded Credit Union Business Lending (Misc News: March 10, 2011)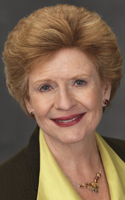 Stabenow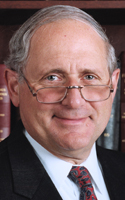 Levin
Both of Michigan's U.S. senators announced their support and co-sponsorship for The Small Business Lending Enhancement Act introduced in the Senate on Wednesday.

The bill would raise the cap on member business lending by credit unions from the current 12.25 percent to 27.5 percent.

MCUL & Affiliates CEO David Adams lauded Sens. Levin and Stabenow for their support.
"Michigan desperately needs more capital for small businesses. Our senators have given great momentum to this important legislation and we thank them."
Adams also noted that this MBL support also comes at a time when both Levin and Stabenow have pledged to look hard at credit unions' number one issue, the delay, study and fix for the anti-consumer debit interchange legislation that threatens to eliminate free checking accounts for consumers.

"Both Senators Stabenow and Levin have expressed concern regarding potential harmful effects on credit unions and unintended consequences of higher fees on checking," Adams said. "We will continue to seek our senators' influence and action in the Senate as we seek to prevent the very negative effects of the debit interchange legislation on consumers. We can accept no less than a quick fix to this bad legislation that cripples credit unions and forces new fees on checking accounts."

Raising the MBL is the MCUL's second-highest federal legislative priority while the debit interchange is a much bigger and more impactful top priority.
As it was in the fall, the bill's primary sponsor is Sen. Mark Udall, D-Colo. U.S. Rep. Ed Royce, R-Calif., plans to introduce a companion measure in the House.
"We applaud Sen. Udall for reintroducing legislation that will help not only credit unions but our nation's economic recovery. Economic conditions may be improving, but the nation is still in need of more jobs, and small businesses are still in search of affordable and accessible options for capital. Credit unions can help on both fronts,' CUNA President/CEO Bill Cheney said in a statement.