Day One - Live from the 2011 CUNA GAC (Misc News: February 28, 2011)

Live from the 2011 CUNA GAC: Day 1 video
CUNA is calling it one of the biggest GACs ever held. More than 4,500 credit union representatives from all over the country, including a delegation from Michigan, are in the nation's capitol to make their voices heard about a number of concerns. They are here to learn more about the opportunities and challenges facing the industry in 2011 and to meeting with elected officials during visits on Capitol Hill on Tuesday and Wednesday.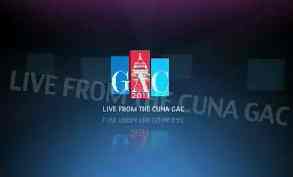 There are four main areas of discussion this week:
1.
Rising costs and lost revenue – stopping or modifying the Fed rule limiting debit interchange fees will be top topic this week.
2.
Bolstering safety and soundness by allowing credit unions to boost net worth through alternative sources of capital.
3.
Raising the cap on member business lending which will allow credit unions to play a bigger role in creating jobs and boosting the economic recovery.
4.
Keep the not for profit business model is a key imperative that credit union people will be sharing with lawmakers this week.
The Michigan credit union delegation gathered Sunday night at the Henley Park Hotel for a reception and socializing before getting down to business Monday morning.
"This is a great opportunity for credit union people to have their voices heard," said David Adams, CEO of the Michigan Credit Union League and Affiliates. "We have five new members of Congress from Michigan. This is our opportunity to tell them that we are consumer cooperatives, but we're also small businesses, so we can ill-afford to have more federal regulations that increase our costs – we need to get back to lending."
John Crist, President/CEO of CP Federal CU in Jackson, MI says meeting with lawmakers is a key priority for the week.
"Number one is the networking we do while we're here in Washington – meeting with our legislators is so important. There are a number of critical issues we want to cover this week."
Monday is the first full day of GAC activities, when NCUA Chairman Debbie Matz will tell the audience that tough love by her agency helped saved many credit unions.
The keynote speaker is Captain Sully Sullenberger, the pilot whose coolness and courage in the face of near tragedy saved more than a hundred lives when he safely landed his plane in the Hudson River.
Tune in to CUBE TV
all week for Special Reports and the inside story of what's going on in the nation's capitol and the 2011 CUNA GAC.