CUNA Calls for Two-year Delay for Debit Interchange Study (Misc News: February 23, 2011)

CUNA is calling on Congress and the Federal Reserve to delay implementation of the debit interchange regulation by up to 24 months to allow more time for discussion and consideration of how the proposed regulations would impact small issuers such as credit unions.
CUNA News Now reported that the national association had filed a comment letter with the Fed Tuesday, but the letter had not been posted this morning.
The letter says that Congress intended that small issuers would be protected from rate regulations in the Dodd-Frank Consumer Protection and Wall Street Reform Act. The Durbin Amendment, which created the interchange provision, exempts issuers with less than $10 billion in assets from the law.
But many experts, including Fed Chairman Ben Bernanke said in a Senate Banking Committee hearing that the provision intended to protect small issuers may not be effective in the marketplace, and admitted that there may be no way to ensure that small issuers are exempt from new interchange fee rules.
Sens. Charles Grassley, R-Iowa, and Tom Harkin, D-Iowa, in a Tuesday letter to the Fed urged the regulator to ensure that the small institution exemption works as intended.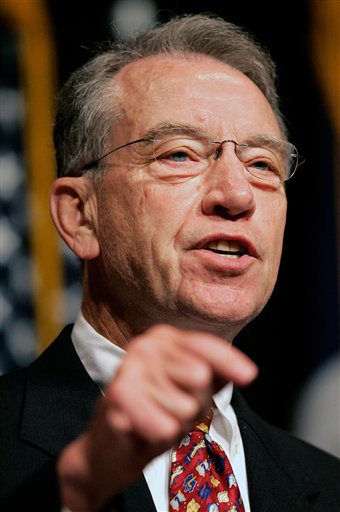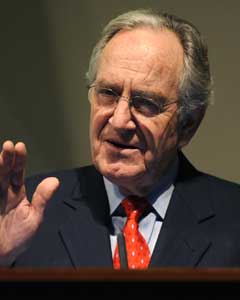 Sens. Grassley and Harkin authored letter to Fed.
The Fed's deadline for comments on its interchange proposal passed this week. It received more than 4,000 letters about its proposal.
Although CUNA backs a delay in the implementation, it also suggested that, if implemented, the Fed should consider changes to the rule it drafted.
CUNA also advocated that the Fed replace its proposed interchange fee rate caps, which were not required by Congress. They should be replaced with standards for assessing the "reasonableness and proportionality of interchange fees, which Congress require. CUNA also suggested amending routing provisions and ensuring that debit card issuers would not have to belong to more than two independent payment card networks.
CUNA also joined its many Electronic Payments Coalition (EPC) colleagues in a joint comment letter that urged the Fed to fundamentally revise its proposed rule on debit card interchange fees. The EPC comment letter noted that the new interchange fees, which would be determined by the Fed's rule and imposed on financial institutions, would be 80% below current interchange fees.
Frank Michael, who appeared before the House Financial Services Committee last week on behalf of CUNA and his $18 million-asset credit union, Stockton, Calif.-based Allied CU, said that the interchange changes could mean increasing members' existing debit card fees or introducing new fees and lowering deposit rates.
He added that consumers could be harmed because many financial institutions may not be able to continue offering free checking accounts.