Calley To Credit Union Executives: New Tax Plan Will Not Affect CUs (Misc News: January 28, 2011)

Lt. Gov. Brian Calley spoke on Friday, January 28 at the Michigan Council of CUES's Economic Summit, taking the opportunity to explain the administration's plans for the state budget and the future of Michigan's economy. His presentation clarified the impact of the governor's recently released budget plan on credit unions, saying that the changes would not touch nonprofit tax exemptions.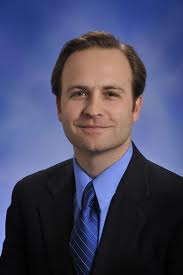 Lt. Gov. Brian Calley


The Snyder Administration's budget seeks to eliminate the Michigan Business Tax (MBT) with a 6 percent Michigan Corporate Income Tax. The only tax credit that will remain will be the small business tax credit. The proposed corporate income tax will function as a tax on profit, and should not affect not-for-profit credit unions. A draft copy of the governor's proposed budget can be found here.

The CUES event, held at the Marriott Eagle Crest Conference Resort in Ypsilanti, also featured CenCorp President and CEO Bill Walby, CUNA Senior Economist Mike Schenk and other presenters on risk management, capital markets and housing trends.