Right at Home Video and Website Honored by AFCPE (Misc News: November 23, 2010)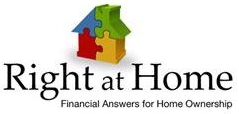 The MCUL's "Right at Home" DVD and website have been recognized by the Association for Financial Counseling and Planning Education with its Outstanding Consumer Information Award.

Right at Home connects struggling homeowners with resources to avoid foreclosure. It was produced by CU Village, a subsidiary of MCUL & Affiliates that specializes in multimedia productions. A National Credit Union Foundation Innovation Grant helped fund the project.

"Congratulations to MCUL & Affiliates on this well-deserved award," said Tom Candell, NCUF Deputy Director and COO/CFO. "The website is a great resource for credit unions to leverage and help families stay in their homes."

"Right at Home" was recognized at the annual AFCPE conference awards luncheon Nov. 19 in Denver. AFCPE is a nonprofit, professional organization that educates, trains and certifies financial counselors and educators.

The video and website provide information about budgeting, finding the right mortgage and rebuilding credit after a foreclosure. MCUL partnered with MSU Extension and the Michigan Association of United Ways in making the video.

NCUF Innovation Grants are made possible by supporters of the foundation and the Community Investment Fund, an award-winning system of investments that help credit unions earn dividends while donating to national and state community development programs.