Former Detroit Marathon Employees FCU Board President Dies (Misc News: November 10, 2010)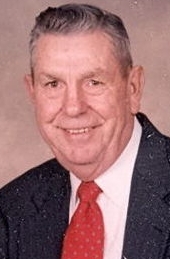 Reinbolt
Thomas Reinbolt, former president of the board of Detroit Marathon Employees FCU, died Tuesday.
Gloria Butler, the former CEO of the credit union, which later merged with Downriver Community FCU, said the Marathon Oil retiree was a great leader and great humanitarian.
"If something needed to be done, he was always there," Butler said.
Interestingly, Butler said she remembers the day Reinbolt joined the credit union because he was the 1,000th member, and he had account number 1,000. But he would go on to be much more than a member.
After retiring from Marathon, Reinbolt, who lived in Trenton, went on to work for Martenson Family of Funeral Homes, which also handled his funeral arrangements. Prior to working for Marathon, he served in the U.S. Army.
Visitation is from 3 p.m. to 8 p.m. Thursday at Martenson's Trenton Chapel. A rosary is scheduled for 7 p.m. Thursday at the funeral home. Services are scheduled for 10:30 a.m. Friday at St. Cyprian Catholic Church in Riverview.
He is survived by his wife of 49½ years, Mary Ruth, and six children: Cathy Killian, Carol Smith, Carrie (Dave) Moran, Tony Reinbolt, Lori (Mick) Lucas and Lisa (Mike) Suleski. He had 12 grandchildren and 1 great-grandchild. He was preceded in death by a son, Joe Reinbolt.
Memorial contributions may be made to the charity of the donor's choice.