MCUL Board Endorses Snyder for Governor (Misc News: October 14, 2010)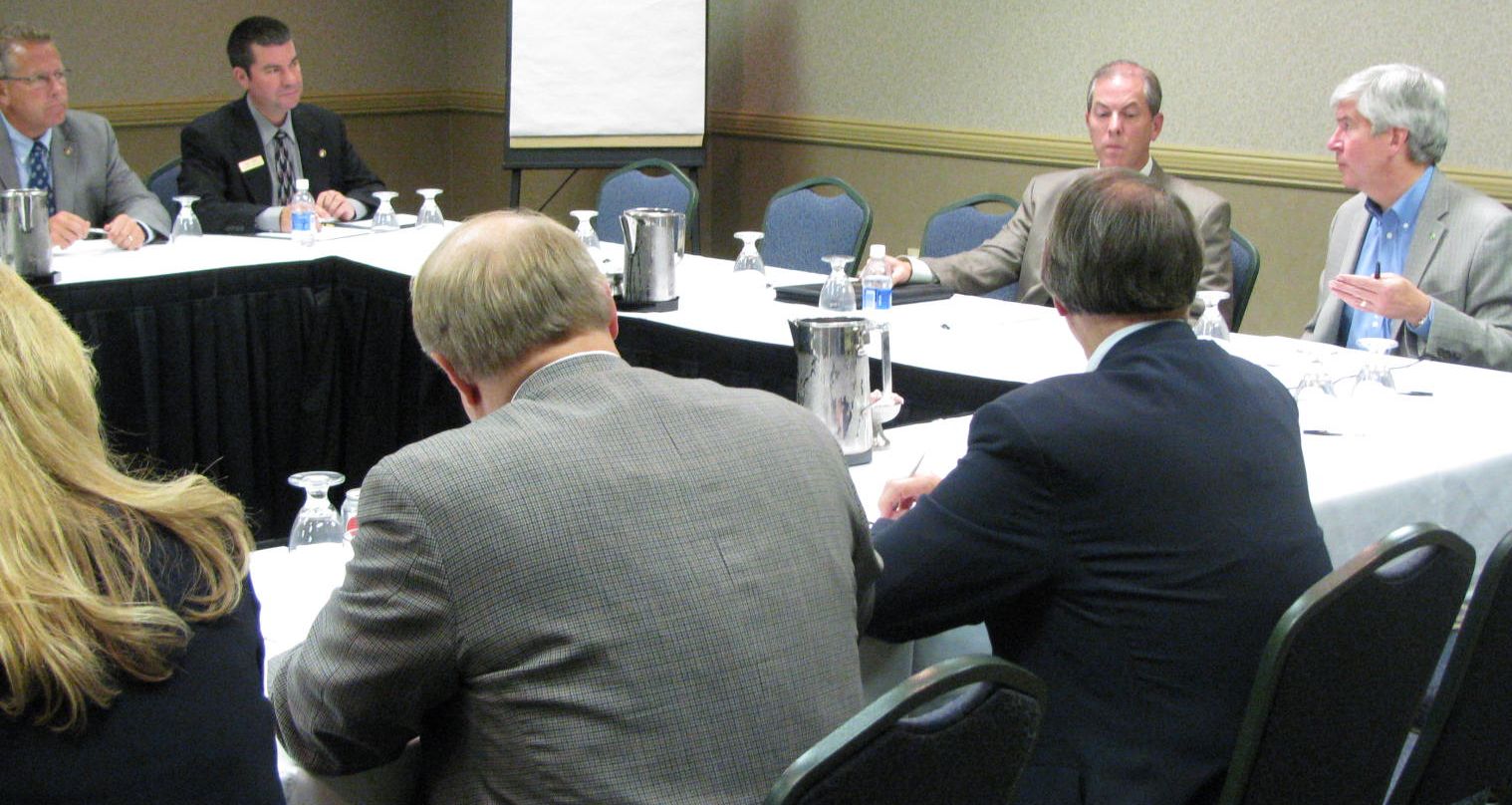 Gubernatorial candidate Rick Snyder meets with the MCUL Board of Directors. The board chose to endorse Snyder for governor.
After meeting with gubernatorial candidates Virg Bernero and Rick Snyder, the MCUL board chose to endorse Rick Snyder to become Michigan's next governor.
"As some lawmakers advocate concepts such as a state-owned bank and a two-year moratorium on foreclosures, credit union leaders, who represent main street financial institutions, believe that Michigan's next governor should carefully limit the role of government in the financial sector," MCUL & Affiliates CEO David Adams said.
"Michigan's credit unions and other lenders have been battered by economic conditions and additional government regulations. They are finding it difficult to lend in this environment. Our next governor will need to help all main street financial institutions get stronger in order to unfreeze credit markets. Rick Snyder has the leadership skills and market understanding to achieve that.

"Congress has passed sweeping reforms for Wall Street lenders, but little has been done to help main street lenders like credit unions do what they do best – lend and serve. Many things are necessary to bring Michigan's economy back and to create jobs. Access to capital from local lenders is one of the most important factors for a revitalized Michigan economy."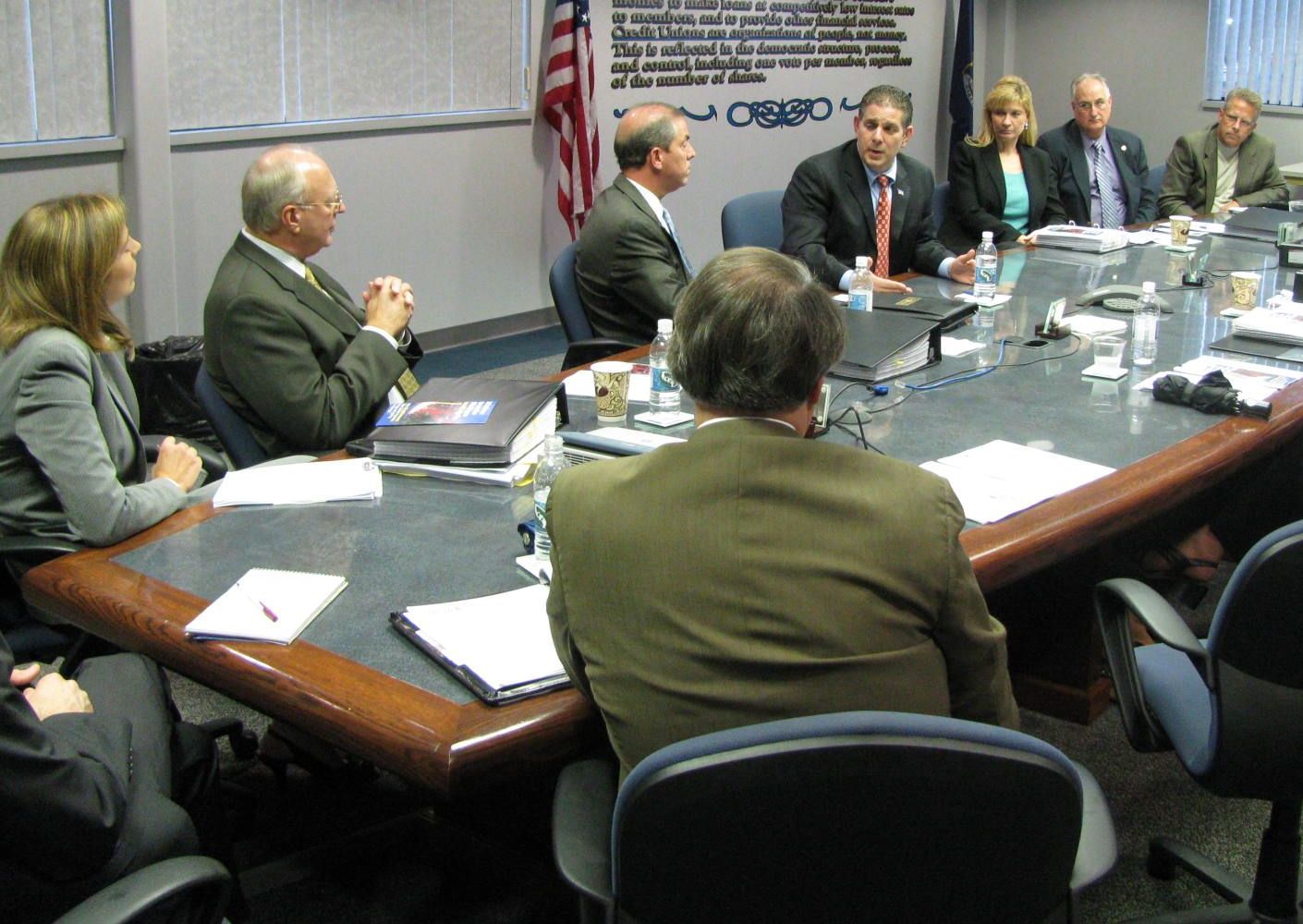 Candidate Virg Bernero talks about the issues in the governor's race with the MCUL board.
Some financial institutions are voluntarily halting home foreclosures to ensure proper procedures and consumer protections are being followed. But Bernero and some lawmakers want to go further, calling for a blanket legislative moratorium on foreclosures. The MCUL said that such a moratorium would have a chilling effect on Michigan's economy and hurt credit unions and other lenders that are struggling to control mortgage-lending related losses stemming from Michigan's high unemployment rate and struggling housing market. Bernero has also said he advocates a state-owned bank.

Credit unions have increased lending during this economic crisis while other lenders have pulled back. According to data from the MCUL, during the past 12 months ending June 30, 2010, credit unions' total loans were up by 1.2 percent while Michigan banks' total loans went down by 12 percent in the second quarter. During the same period, virtually all types of credit union lending were on the rise. Small business loans were up by more than 17 percent while Michigan banks' business loans were down 5.7 percent in the first half of 2010.

In its release, MCUL said it believes that Michigan needs a governor who understands the important role local lenders such as credit unions play in strengthening the economy by making credit available to consumers and small businesses. The league said unnecessary government regulations and policies that would serve to further restrict access to credit by adding to lenders' costs will further harm the economy.
Click here to read the press release.