MCUL Staff Meet with OFIR Credit Union Division (Monitor: September 6, 2010)

Members of the MCUL Association Services staff met with OFIR Deputy Commissioner Roger Little and Assistant Director John Kolhoff on Aug. 30 to discuss issues and trends the regulators are seeing in the Michigan credit union industry.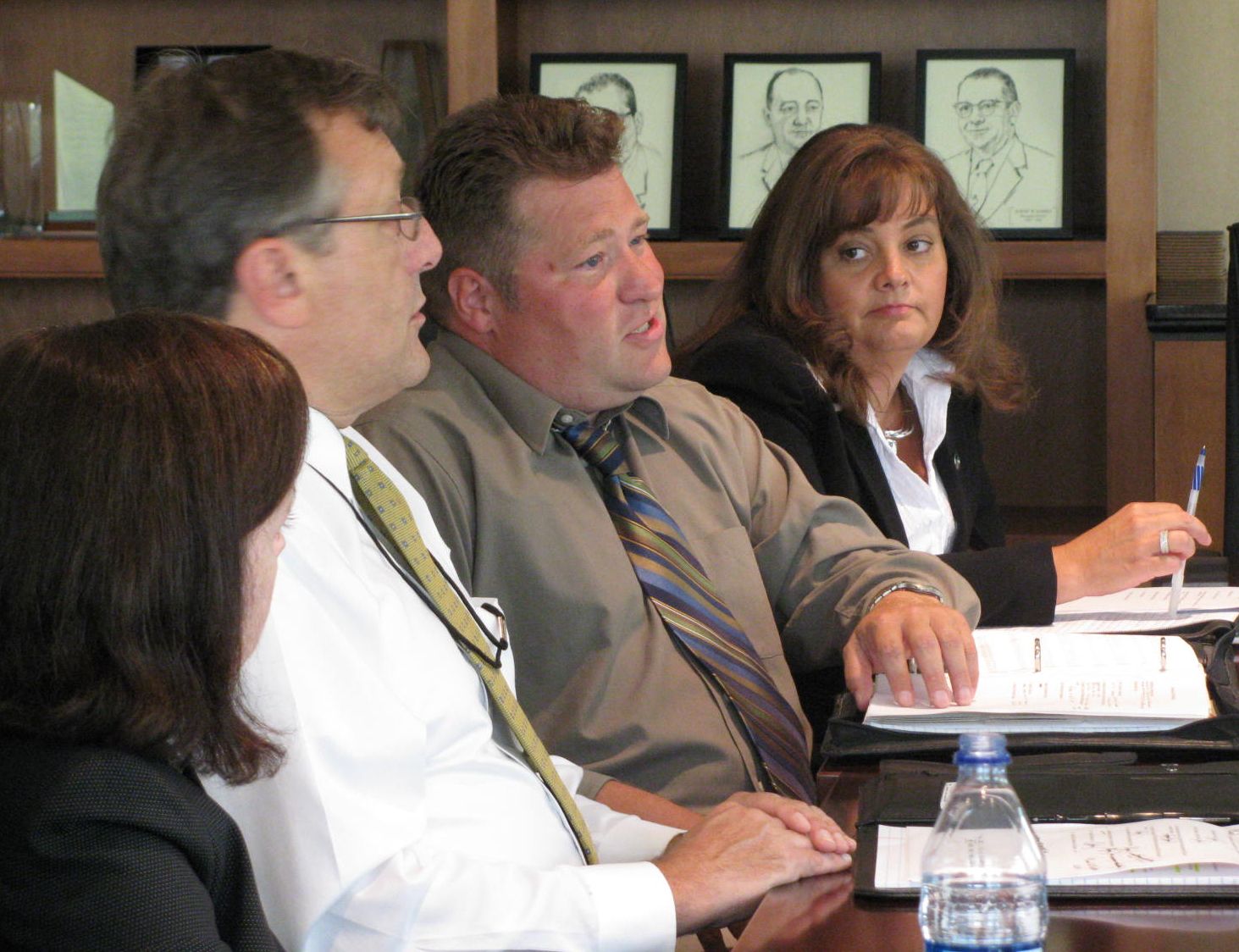 From left: MCUL Director of Compliance Veroncia Madsen, Roger Little (deputy commissioner of OFIR's CU Division), John Kolhoff (assistant director of OFIR's CU Division) and MCUL Compliance Helpline Consultant Jody Dabrowski.
The second bi-annual meeting for 2010 touched on several topics, including Michigan credit union and bank performance trends, board responsibilities, foreclosures and loan portfolio risk management. OFIR reported that while assets across the industry have increase 6 percent in the last quarter, many Michigan credit unions have experienced a sharp drop on their return on assets. OFIR stressed its concern with regard to proper risk management of the loan portfolio; specifically entering modification information into the loan file and changing the liquidation values. OFIR also reiterated its concern that loan modifications and troubled debt restructurings (TDRs) are not being reported properly.
For more information on troubled debt restructuring, credit unions can access the archived Accounting Treatment for Troubled Debt Restructuring webinar.
"MCUL has established a very good working relationship with OFIR and these meetings serve to reinforce this," said MCUL Director of Compliance and General Counsel Veronica Madsen. "MCUL greatly appreciates OFIR's willingness to engage in a dialogue to determine how we can work together to assist Michigan credit unions."
Both Little and Kolhoff reiterated and strongly encouraged credit union CEOs to contact OFIR to discuss any unresolved differences concerning exam issues, including unprofessional examiner conduct.
MCUL staff meets twice each year with senior staff from both OFIR and NCUA as part of MCUL's regulatory outreach efforts. These meetings are designed to discuss trends, issues of concern and ways MCUL can use its resources to assist credit unions with problem resolution. The fall meeting with NCUA Supervisory Examiners Andrew Healy and Dennis DeMilner is scheduled for October 4. Concerns and questions were solicited from credit union CEOs and the MCUL Governmental Affairs Forum representatives prior to these meetings. A summary of each meeting with be sent to all CEOs and will be posted on the MCUL Web site after the October 4 meeting with NCUA.