U.P. Chapter Hosts Meet and Greet with House, Senate and Congressional Candidates (Monitor: August 30, 2010)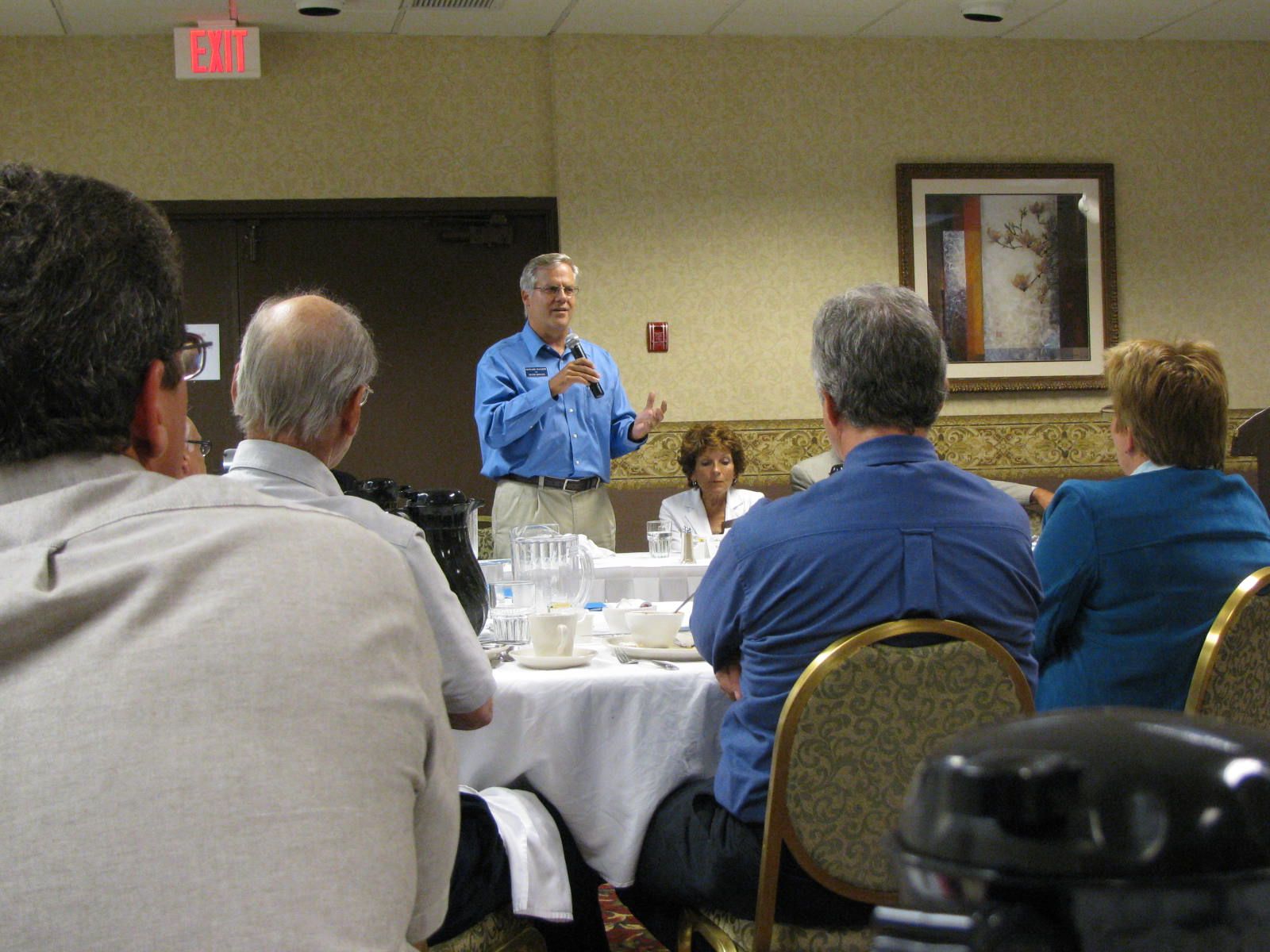 Senate Republican candidate (37th district) Howard Walker addresses questions from the crowd.
On Monday, August 16 at the Holiday Inn in Marquette, more than 30 leaders from the U.P. Chapter of Credit Unions participated in a meet and greet event with candidates running for the State House, State Senate, and 1st Congressional seat. Participants included: State Representative incumbents Judy Nerat and Steve Lindberg; Senate candidates Howard Walker, Mike Lahti and Tom Casperson; House candidates Scott Dianda and Ed McBroom; and Congressional candidate Gary McDowell. Additionally, Tom Baldini participated on behalf of Congressman Bart Stupak, thanking credit unions for their support of the Congressman during his years of service. U.P. Chapter representative Bruce Andrews moderated the discussion and provided the opportunity for questions from the audience.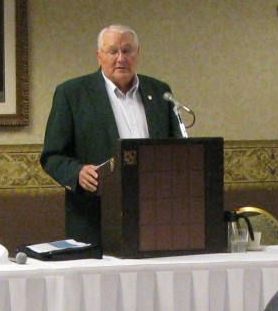 U.P State Credit Union's Bruce Andrews moderates the discussion between U.P. chapter leaders and the candidates.


Credit union participants had the opportunity to learn more about each of the participating candidates. A variety of issues were discussed, including jobs, new regulations on the financial sector, consumer protection proposals, and local economic initiatives. 1st Congressional district candidate Gary McDowell communicated his continued support of credit unions and of legislation in Washington that would improve their ability to better serve their members. Many of the candidates discussed the need for further government reform to balance the current budget and their support of economic initiatives that lead to job growth.