MSU FCU Hosts Granholm for Forum on Debt Settlement (Monitor: March 15, 2010)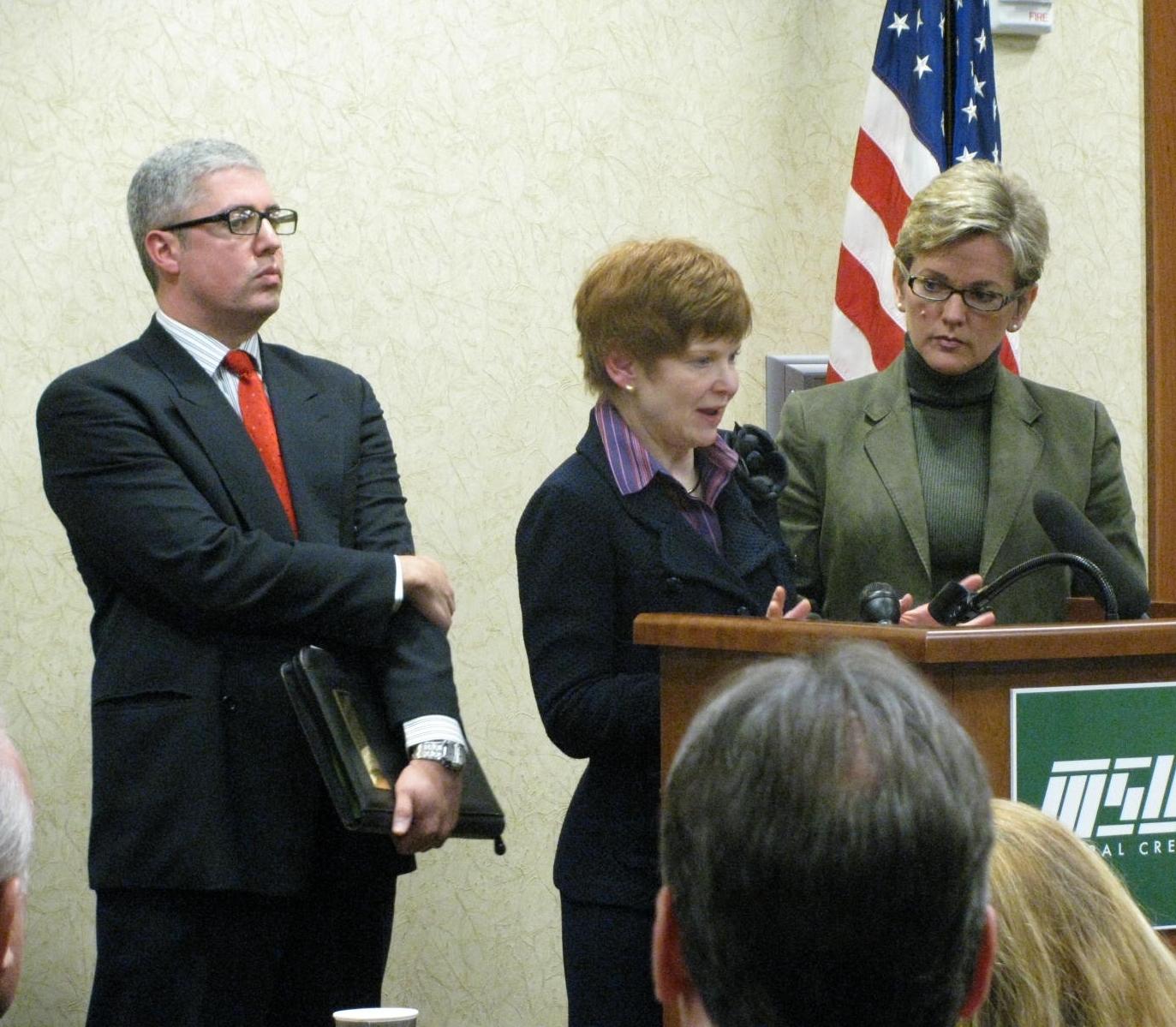 OFIR Commissioner Ken Ross and Gov. Granholm listen to GreenPath CEO Jane McNamara.
To warn consumers of the dangers of debt-settlement companies, Governor Granholm, OFIR Commissioner Ken Ross and GreenPath CEO Jane McNamara held a press conference at Michigan State University FCU. On Fri., March 5, the three leaders promoted the work of debt-management organizations, such as the nonprofit GreenPath Debt Solutions, while calling for regulation of debt-settlement agencies, which push consumers toward paying money upfront to the company and ignoring creditors. These actions hurt people's credit scores and can make it more difficult for reputable organizations to help someone out of debt. As most debt-management organizations are nonprofits, they do not spend money on advertising like debt-settlement companies.
"Protecting Michigan citizens from unregulated debt-settlement programs is part of my administrations ongoing efforts to safeguard consuers and their pocketbooks," Granholm said. "As consumer debt grows, the number of unregulated and financially dangerous debt-settlement companies is increasing dramatically. It's now more important than ever for consmers to be aware that safe and sound debt-relief assistance is available."
MSU FCU is one of a number of credit unions that works with GreenPath and other state-licensed organizations to provide debt-management consulting to its members.