DIFS to Begin Using NCUA's CAMELS Rating System for State-Chartered CUs

The Department of Insurance and Financial Services will begin using a modified version of NCUA's CAMEL rating system for state-chartered credit unions, according to a recent letter to Michigan state-chartered credit unions. DIFS' Office of Credit Unions began using this new system, which includes the "Sensitivity to Market Risk" or "S" component, effective April 10, 2014. The letter was issued to explain the examination process relating to the adoption of the Uniform Financial Institutions Ratings System, which for Michigan credit unions will be known as CAMELS.
Although the NCUA has not implemented the separate rating of the "S" component, which was adopted by the Federal Financial Institutions Examination Council in 1997, the OCU believes it is prudent to utilize this component for Michigan-chartered credit unions. OCU said in its letter that as funding sources and investments become more complex, management of a credit union's interest rate risk becomes more important and distinct from the liquidity management process. The OCU believes this Sensitivity component specifically "addresses the degree to which interest rate changes can impact a credit union's earnings or net worth," in addition to the credit union's "ability to measure, monitor and manage its interest rate risk exposure."
"Interest rate risk exposure is something that credit unions and their regulators are keenly aware of and appropriately concerned about," MCUL & Affiliates CEO David Adams said. "While it not surprising that a progressive regulator would want to emphasize this risk category, the MCUL is hopeful that both state and federal regulators apply appropriate balance as they require activities and metrics that demonstrate interest rate risk mitigation."
Included with the letter to credit unions is the CAMELS Rating Determinations portion of the OCU's Policies and Procedures Manual. There is a summary of the composite rating definitions, and the descriptions and the definitions for the six component ratings.
CAMEL or CAMELS ratings are for industry officials only and are not intended to be used by credit unions for marketing purposes.
NCUA Issues Supervisory Letter for Taxi Medallion Lending

NCUA issued a supervisory letter to all federally insured credit unions – 14-CU-06 – which establishes a consistent framework for exam and supervision field staff to use when reviewing member business loans secured by taxi medallions. A taxi medallion is a physical fixture that represents an owner's license to operate a vehicle as a taxicab in a certain municipality. Credit unions that originate or purchase participations with interests in taxi medallions are encouraged to read the guidance. The NCUA provides a general overview of how taxi medallion loans are typically structured and identifies the key risks they pose.
CFPB Proposes Additional Revisions to International Remittance Transfers

Last week, the CFPB proposed additional revisions to its international remittance transfer rule under Regulation E. The revisions would extend an exception that explicitly allows federally insured financial institutions to estimate third-party fees, as well as any exchange rate that will apply to the transfer if certain conditions are met. The CFPB is proposing to extend the temporary exception by five years from July 21, 2015 to July 21, 2020.
Conditions to qualify for the exception include:
1. The provider is an insured depository institution or credit union;
2. The remittance transfer is sent from the sender's account with the provider; and
3. The provider cannot determine the exact amounts for reasons outside of its control.
MCUL & Affiliates is in the process of drafting a request for comment on this topic.
Senate Passes Latest Foreclosure Reforms, Headed to the Governor Soon

The legislation that was drafted to address lingering concerns following the recent sunset of the state's 90-day pre-foreclosure workout law and creation of a purchaser's right to inspect properties during the statutory redemption period was passed by the Senate as a whole on Thursday, April 24. House Bill 5277 was introduced by state Rep. Mike Callton, R-Nashville, earlier this year.
Under the legislation, the purchaser may send a simple notice to the homeowner that communicates that the home is sold, along with certain other disclosures. If a purchaser provides this required notice after foreclosure sale, the bill authorizes an initial interior inspection to establish the condition of the premises. Periodically throughout the redemption period, the purchaser may request proof of the continued status of the interior of the property and if such is not provided or indicates that damage occurred or may be imminent, a subsequent inspection may be conducted. Unlimited exterior inspections of a property are allowed. In any case, if damage to the property has occurred or is imminent, the purchaser may bring an action for possession of the property and extinguish the remaining redemption rights in the property. Further, if the initial notice has been provided, the borrower will have to notify the purchaser 10 days before vacating the property and provide a reasonable opportunity to secure the property – if not, a legal presumption is created that the borrower is liable for damage during the redemption period, that they would have to disprove in court.
The legislation must travel back to the House for concurrence, and then on to the Governor's desk.
Designate a Political Contact for Your Credit Union Today

MCUL & Affiliates is urging credit unions to provide a political contact. Designated contacts will be the point person for PAC fundraising and grassroots advocacy events, and will reach out to colleagues in their credit union for support of important credit union initiatives. Communication is almost always electronic for this convenient volunteer program.
Credit unions should consider designating an individual to this group to help the league further strengthen its grassroots network. The Political Contact form and information can be found on the Political Contacts page. For additional information on the program, contact Melissa Osborn at (800) 262-6285, ext. 578, or Melissa.Osborn@mcul.org.
Register by April 30 for Certified Credit Union Financial Counselor Training Program

More than 260 Michigan credit union professionals have participated in the MCUL financial counseling training program in the last four years. These credit union financial counselors will use the skills and knowledge obtained from the course in a variety of ways including one-on-one counseling, community seminars, enhancing member interactions, and improving lending and collection activities.
This Wednesday, April 30, is the last day to register for the 2014 Financial Counseling Enhanced Self-Study Program in Michigan. This training is appropriate for all credit union staff including branch management, lending and collection staff, and community educators. This unique training program combines the convenience of a self-study program with the group hands-on learning and networking of an off-site CUNA School. The training follows CUNA's FiCep Financial Counseling self-study curriculum. Upon successful completion, participants will earn the CUNA certification of a Certified Credit Union Financial Counselor. Bi-weekly webinars and live group sessions to provide hands-on training, best practices and networking will be conducted by REAL Solutions, the signature program of the National Credit Union Foundation.
The 2014 Michigan guided self-study training program will begin in May and participants will complete the program in October. CUNA has provided a group discount for the FiCEP curriculum for participants. Because the Michigan CU Foundation provides funding for the REL Solutions training, there will be no additional participation fee to credit unions for the group sessions or webinars.
For more details, see the information and registration form (link to attached document). Participants must register by April 30. For more information contact MCUL & Affiliates Financial Education Manager Beth Troost at Beth.Troost@mcul.org or (800) 262-6285, ext. 453.
Michigan CU Financial Counselors Provide Training and Share Best Practices Nationally

Two financial educators from Michigan were featured in a Credit Union Magazine story about what the programs mean to members.
"You get more hugs and people love your credit union," said Kathryn Greiner, director of credit education at University of Michigan CU in Ann Arbor. "It will bond your members to your credit union. They won't want to cause a loss because they're very dependent on the wonderful support and service that they get."
Sandie McKay, Certified Credit Union Financial Counselor for Option 1 CU in Grand Rapids said new financial counselors will grow with experience.
"Practice and gain experience in one-on-one counseling: this will be your greatest asset," she said.
MCUF Thanks Outgoing Chairman and Seeks Nominations for Trustees

Doug Burroughs is leaving the Michigan CU Foundation after 10 years of service. The board is now taking nominations for his replacement.
Burroughs, a CUNA Mutual Group sales executive, is stepping down from the MCUF board due to his relocation to Florida. Under Burroughs' leadership, the MCUF increased its scope and impact of support activities to assist Michigan credit unions and has also increased its funding base.
"The Michigan Credit Union Foundation would like to thank Doug Burroughs for his years of service and leadership," MCUF Executive Director Beth Troost said.
During the last few years, foundation trustees have provided guidance for operational changes to increase foundation support for activities to assist more credit unions of all sizes and more Michigan communities through credit unions. These activities include funding for financial education and financial counseling programs and community reinvestment initiatives that help underserved residents build financial security through credit unions. This year, MCUF has also increased its support of scholarships to CUNA Management School and will provide 15 scholarships to help ensure highly capable future leaders for Michigan credit unions. With a goal of widespread support, the MCUF programs aim to assist credit unions of all sizes in Michigan grow and thrive.
MCUF is seeking self nominations for trustees to guide and represent the nonprofit foundation in pursuit of its mission of supporting the Michigan credit union community. At its June 2014 meeting, the members of the MCUF will hold an election for three MCUF trustee positions. There are seven MCUF Trustees, six with two-year staggered terms with three chosen each year. The seventh position is held by Renee Werth, MCUL & Affiliates vice president of education and events.
To be considered, a nominee must be a member of a MCUL member credit union. The MCUF seeks a board composition that represents the scope of Michigan credit unions both geographically and across asset sizes. Desired characteristics of MCUF trustees include knowledge and involvement in activities that align with MCUF focus areas, participation in the credit union system and participation in MCUF fundraising. Eligible individuals may nominate themselves by completing and returning the self-nomination form 2014 Trustees Self-Nomination Form. The self-nomination form must be received at the MCUL by May 6. For additional information about the activities and trustees of the MCUF, visit www.MCUF.mcul.org or contact Troost at Beth.Troost@mcul.org or by phone at (800) 262-6285, ext. 453.
Michigan CU Among 14 Participating in Non-Prime Auto Lending Pilot

The National CU Foundation, in partnership with Filene Research Institute, announced a product incubator for Non-Prime Auto Loans with 14 credit unions, including Soo Coop CU in Sault Ste. Marie.
"Credit unions have a long history as being the proving ground for consumer-centric, innovative financial products," said Cynthia Campbell, director of innovation labs at Filene, "and partnering with the NCUF to test the viability of Non-Prime Auto Loans with mainstream financial institutions was a natural fit since their experience in working with low-to-moderate income consumers is extensive."
Eighty-eight percent of Americans drive to work. Without a car, options for work, food, childcare and healthcare become limited. Economic mobility is strengthened through the mobility that comes with affordable, reliable wheels. This product increases access to affordable auto loans to those who have credit challenges.
"Estimates say that families can increase their income by as much as 25 percent with access to reliable transportation," NCUF Executive Director Gigi Hyland said. "We're excited to work with not only Filene on this project but also such a wide array of credit unions across the country to give affordable, safe and reliable used cars to those that need them most."
CU Solutions Group – Compliance Consulting is offering a hands-on CFPB Mortgage Rules Workshop on May 12-13.
This workshop is designed to assist and guide those who are still struggling with the CFPB mortgage rules. The Compliance Consulting team will work directly with participants on new rules. The workshop will provide a relaxed forum offering simple explanations, examples and also the ability to communicate with other credit unions who may have the same concerns or challenges.
The agenda covers topics and clarifies:
CFPB Rules Overview

Qualified Mortgages vs. Ability to Repay

Safe Harbor vs. Rebuttable Presumption

Balloon Payment Rules

High Cost vs. High-Priced Mortgages

Mortgage Loan Originator Qualifications

Consumer Loans Classified as a Mortgage

Disclosures

Required Policies
The training will be at the Holiday Inn Livonia Conference Center. Cost of the training is $399 per participant and includes the workshop, materials and meals. The number of attendees is limited. Register by May 9 by contacting the Compliance Consulting team at ComplianceConsulting@MCUL.org.
Outstanding Industry Training and Focus on the Future of Payments at AC&E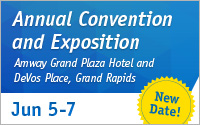 The future of payment systems and their impact on the financial services industry is a hot topic credit union professionals need to understand from many perspectives. This year's MCUL & Affiliates Annual Convention and Exposition is packed with payment topics, plus plenty of additional great training.
The Friday keynote presentation features Dan Schulman, group president of enterprise growth at American Express, speaking on "Technology Upheaval in Financial Services," which will focus on the unprecedented pace of change sweeping through the financial sector and the resulting threats and opportunities.
NCUA field supervisor Jerald Garner will be on hand to explore the rapid modernization of payment solutions in a breakout session entitled, "The Future of Payment Services: A Regulators Perspective." Other payment-specific breakout session topics will include "The Shifting Payment Landscape," "The Future of Payments: Getting to the Heart of Member Relationships," "Lessons & Predictions From Five Mobile Payment Pilots" and "Payments Perplexed? Top 10 Moves to Position Payments Franchise." Other breakout sessions featured at the conference will be:
Teen Financial REALITY Fair

Taking Control of Credit Union Culture to Create a Great Place to Work

Risk-Based Lending: Collateral Management Systems 101
Automotive Lending and Sales Overdrive

Health Care Reform 2014: Changes, Changes & More Changes

MSHDA's Homeownership Program: Delivering the Dream to Michigan Families

Member Friendly Non-Interest Income
Credit Unions Exposure to Data Breaches
Trends in Technologies for Boards

Impact of Changing Media Landscape on Tomorrow's Bottom Line

Membership Meeting & Leadership Summit
Split Dollar Collateral Panel

Using Technology to Improve the Bottom Line and Increase Membership

Managing Compliance 2014 and Beyond
Interest Rate Risk & Auto Loan Portfolios

Chapter Leader's Session: Seven Habits of America's Best Credit Union Chapters

Focus on Technology to Build Loyal Business Membership
Aging in Place and Other Funding Through FHLBI
Handling Difficult Conversations

Protecting Balance Sheets in a Rising Interest Rate Environment
New this year at the AC&E will be an "Innovation Platform," an exciting addition that brings together quick presentations on innovative new products and ideas to help attendees leverage technological advancements and see marketplace concepts of the "future" being implemented now. Presentations will include seeing Crowdfunding, a new social ritual that enables the public to support projects in an open and transparent way by rapidly democratizing access to capital, as well as learning about device authentication with a new generation of tools to help minimize financial fraud, plus more.
The AC&E takes place June 5-7 at the Amway Grand Plaza Hotel and DeVos Place in downtown Grand Rapids. More than 550 credit union professionals are already registered. Learn more and register today.
Collection's Consortium and League Present Collector's Training School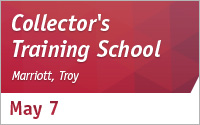 During the MCUL & Affiliates 2014 Collector's Training School, hosted in cooperation with the Collection's Consortium on May 7, attorney, author and consultant David Reed will delve into aspects of special collections topics among many items on the agenda.
Reed will cover repossession and foreclosure issues, provide skip tracing resources and tips, and review NCUA guidance on loss mitigation, foreclosures and loan modifications. Attendees will leave with better insights on real estate collections, modifications and workouts for real estate loans and troubled debt restructuring, as well as understanding and communicating the recovery options.
Registration is $199 per person and the event takes place at the Troy Marriott, near the Somerset Collection mall. A courtesy shuttle is available from the hotel to the mall for those staying overnight.
Two Outstanding MCUL & Affiliates Education Sessions Presented in Marquette in June

Credit unions located in Michigan's Upper Peninsula should register soon for two upcoming training events being held at the Holiday Inn in Marquette.
On June 17, Memory Magic will be presented by author and memory expert Paul Mellor, from 12:30-4:30 p.m. The training is ideal for credit union frontline staffers, member service representatives, mid-management personnel and executives. Anyone who works with people or numbers, or who has ever forgotten anything, can benefit in some way from the tips offered to improve memory. Mellor has presented at other MCUL & Affiliates events and credit unions have found his training to be valuable and relevant, at both a personal and professional level. Registration is $99 per person.
Then on June 24, Compliance Training will be held to cover topics such as the CFPB's Mortgage Rules, a state law update, a review of necessary account documentation for different account types, compliance with the advertising requirements for social media and a review of credit union promotions and legal considerations. Attendees will not only have fun, but will receive tools and resources to ensure their credit union is complying with the overabundance of regulations. The session features staff from MCUL & Affiliates and CU Solutions Group, including Shawn Wolbert, Glory LeDu, Sarah Stevenson and Barb Boyd. Registration for this session is $169 per person for those who sign-up by June 9 and just $199 per person after this date.
Those needing hotel accommodations may call the Holiday Inn in Marquette at (906) 225-1351, where rooms are being held until June 9 at the negotiated rate of $95.95, plus applicable taxes.
ACH Risk Assessment Topic of Payments Authority Webinar

On April 29, a webinar on ACH Risk Assessment will be offered by the Payments Authority in cooperation with the MCUL & Affiliates. As financial institutions are required to conduct an ACH risk assessment and incorporate it into their enterprise-wide risk management program, this session will help determine the framework for assessing ACH activity and risks associated with the ACH payment system. The session is targeted toward ACH operations staff, risk management & compliance personnel, auditors, IT professionals, treasury managers, AAP candidates and current AAPs.
The webinar takes place from 2 p.m. to 3 p.m. (ET) and is priced at $129 per session. As the session is being presented by the Payments Authority, it does not include an archive and is therefore not included in the MCUL & Affiliates Webinar on Demand subscription package.
CU Direct Hosts June Conferences in Three Locations

CU Direct is hosting a Lending Analytics and Portfolio Management Academy in June at three locations across the country.
The academy will feature an intensive course about how the correct collection, analysis and management of key data can lead to better decisions that will improve lending and drive member revenue.
The classes are designed to help credit union lending, IT and risk management professionals in the following areas:
Learn efficient methods to obtain and analyze data

Recognize risks and analyze performance issues

Use key statistics to make informed decisions

Identify strategic pricing opportunities to improve lending

Prepare for regulator exams

Gain certification
The sessions will be June 10-11 in Boston, June 17-18 in Dallas, and June 24-25 in Ontario, Calif. The cost is $695 per participant. Space is limited. Click here to download the brochure or email seminar@lendinginsights.com for more information.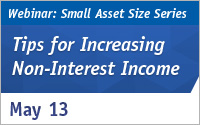 ... On May 13, the MCUL & Affiliates SAS webinar series continues with Tips for Increasing Non-Interest Income, taking place from 1 p.m. to 2 p.m. (ET). The event will look at questions such as: Is implementing a statement fee a good strategy for increasing income? Is there a way to determine if a credit union is getting the most from an overdraft protection program? What other fees can help a credit union's bottom line and would be considered fair and reasonable to members? The session will offer examples of what one credit union did to increase their non-interest income by tens of thousands of dollars each month. The webinar will be facilitated by Shari Storm of Verity CU, who was a former member of Filene's prestigious i3 team.
...On May 8 an audio session on New Mortgage RESPA Rules will be presented in cooperation with the Illinois CU League from 11 a.m. to noon (ET). Priced at $129 per connection, the session will look at the many changes RESPA is undergoing and the final rules that will affect servicing requirements, mandatory homeowner counseling and many other areas of the regulation. Common issues and problems will also be talked about, as well as how various types of charges must be disclosed, including how they impact tolerances. Additionally, the new servicing rules will be detailed and a primer provided for the new disclosures to help prepare for what to expect.
CUBE TV is the MCUL's online video portal, with regular updates of topics and information for CUs:

CU National Update: For the week of April 28, CUBE TV's Nick Olexa details NCUA and Filene's Subprime Auto-Lending pilot, CUNA's meeting with White House officials regarding GSE reform, CO-OP Financial Services' expanded P2P service and CU Social Goods story submission milestone.
Special Reports: MCUL CEO Dave Adams introduces U.S. Rep. Gary Peters, D-Bloomfield Hills, at the 2014 CUNA GAC in Washington.

Special Reports: MCUL CEO Dave Adams introduces U.S. Rep. Sander Levin, D-Royal Oak, at the 2014 CUNA GAC in Washington.
Michigan Priority Report: We look back on a successful CUNA GAC and look forward to MCUL's state GAC. We also announce a key new player to the MCUL & Affiliates executive team and look at several priorities for the league and CU Solutions Group.
Credit Unions in the News: CUNA Chief Economist Bill Hampel and Deputy General Counsel Mary Dunn discuss with CUNA's Pat Keefe NCUA's proposed rule on risk-based capital, including CUNA's initial analysis of the rule's key parts for credit unions.
CU Compliance Connection: The long awaited FFIEC Social Media Guidance has been issued. The guidance does not implement additional requirements, but it does require that credit unions review their processes and procedures in relation to social media services and interactions with members to ensure that all Federal and state regulations and laws are being followed.
Product Showcase: Employee performance reviews are a hassle. If you want to be rescued from doing employee appraisals the burdensome, old-fashioned paper evaluation form or spreadsheet way – then Performance Pro, the online performance management and workforce development system from HRN Performance Solutions is here to save the day! You'll be able to transform your organization's traditional performance evaluation process – easily and affordably – with this user-friendly talent management solution developed by human resource experts.
Each week, MCUL Public Affairs adds new links to the Press Room area of its website featuring credit union media coverage in a variety of formats statewide and nationally. If your credit union has been featured in the media, let us know. Email a link to Bryan.Laviolette@mcul.org.
Macomb Daily: Central Macomb Community CU teaches high school students about budgeting
Advisor & Source Newspapers: Michigan Schools and Government CU provides scholarships to Utica Community Schools students

The latest articles are kept in the Press Room, but other clips are still available in the archive.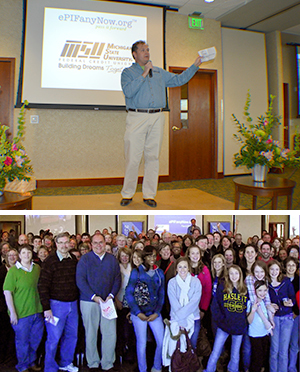 TOP: Bob Hoffman, creator of ePIFanyNow, speaks at the 2013 kickoff event at MSUFCU. BOTTOM: The ePIFanyNow had a lot of support in 2013, it's first year.
… MSUFCU is inviting the community to an ePIFanyNow party on May 4, from 1 p.m. to 5 p.m. The "PIF" in ePIFanyNow™ stands for "pass it forward" and for the second year, participants are invited to join the credit union in passing it forward by performing random acts of kindness in the local community. ePIFanyNow originated in 2009, when its founder, Bob Hoffman of East Lansing, was cut off by a driver. He decided to turn his experience into something positive by helping others. ePIFanyNow's mission is to "create a revolution of positive, transformational experiences through exponential acts of kindness." The program, which has no religious or political affiliation, serves as a means to inspire people to spread kindness in their day-to-day lives. MSUFCU hosted its first ePIFanyNow party in 2013. Credit union employees and community members went out in teams and spent a day giving out gift cards, paying for other people's groceries, raking yards, painting homes and more. This year, MSUFCU plans to continue this spirit of giving by hosting another ePIFanyNow party. The community is invited to join by spreading kindness in their own unique ways. Individuals are encouraged to come up with acts of kindness of their own, both big and small. Afterward, teams will be invited back to enjoy complimentary refreshments and will have the unique opportunity to share their stories with others. "Giving back to the community is a top priority at MSUFCU, and ePIFanyNow is a great way for the credit union to spread kindness on a large scale," MSUFCU President and CEO Patrick McPharlin said. "It is truly inspiring to see our employees and members come together to make a difference in the lives of others in our community." You can also learn more by following twitter.com/ePIFanyNow and liking facebook.com/ePIFanynow.
Top left: Central Macomb staff is ready to sell their goods to students.
Top right: Howard Brown presented realty and utilities to students.
Bottom left: Greg Tankersley offers transportation options to students.

… The Macomb Daily did a lengthy feature story on the Mad City Money simulation run by Central Macomb Community CU at L'Anse Creuse High School. The school plans to do another session at L'Anse Creuse High School North in Macomb on Tuesday, April 29. The program was designed to teach students how to live within budget after they were given a career and monthly salary. Kristen Lozan, 17, portrayed a television broadcast technician with a take home salary of $3,816 a month. But after buying a house and car, she was amazed how much it costs to provide for the kids. "Money goes fast," Lozan, a senior, said Monday, "and the kids are expensive – I need to make more than $3,000 a month."
… American 1 CU is searching for 10 talented teens, age 13-19 to compete in this year's American 1 Teen Idol competition on July 11. American 1 is hosting auditions through May 1. Auditions are 4 p.m. to 6 p.m. April 29 at the Hillsdale College Dow Center; 4 p.m. to 6 p.m. April 30, Leslie High School in Leslie and 5:30 p.m. to 7 p.m. May 1 at the American 1 branch in Milan. This year's winner will receive $1,500 and a guest appearance on the new "The Evan Michael Show," on WHTV, Channel 18, in Lansing. For complete details and an application visit www.american1cu.org.
… Employees at Dow Chemical Employees' CU raised more than $425 for the American Red Cross Great Lakes Bay Chapter through their most recent "Jeans Day" fundraiser. For each of the one-day fundraisers, which occur throughout the year, participating DCECU employees donate a minimum of $5, which entitles them to wear blue jeans, tennis shoes and logo attire to work that day. The American Red Cross Great Lakes Bay Chapter is a key humanitarian partner and a vital participant in Michigan's plans and programs to help people in the local region. The chapter responds to an average of two to three disasters a week and provides immediate humanitarian aid to people affected by those disasters. The chapter also trains residents to be ready with vital lifesaving skills, including CPR/AED and first aid; provides individuals, families and businesses with preparedness information and skills, and has a corps of close to 100 volunteers. "Our staff at DCECU truly believes in giving back to the community," DCECU President/CEO Dennis Hanson said. "The 'Jeans Day' fundraisers are completely driven by the passion of our employees. By supporting organizations that assist those who need it most, we know we are helping to make the world a better place. Our employees work hard to serve not only our credit union members, but the entire community."
… ELGA CU in Burton announced its 2014 ELGA Scholarship Program. "This year we are expanding our past scholarship program to include additional scholarship opportunities to members within our communities," ELGA CEO Karen Church said. "Last year, ELGA awarded three $1,000 Carmen Lee Wilber Memorial Scholarships to well deserving students for their scholastic achievements. This year, ELGA will add a fourth Carmen Lee Wilber Memorial Scholarship recipient." The Carmen Lee Wilber Scholarship is available to high school seniors attending college in the fall. Also, in 2014 ELGA will award a "Giving Back " Community Scholarship of $1000 to a member currently attending college. "Our mission at ELGA Credit Union has always been to support and give back to the communities we serve," Church said. "These scholarships allow us to invest in our members and support their educational dreams." Keeping this in mind, every scholarship will include a personal essay by the students expressing how they give back to their community and the importance of people helping people. To apply for the Carmen Lee Wilber Memorial Scholarship or the ELGA "Giving Back" Community Scholarship visit www.ELGACU.com/scholarship. Applications are due Wednesday, April 30.
… MSUFCU announced a partnership with Mount Hope Elementary School, Pattengill Academy, MSU's College Assistance Migrant Program, and MSU's Residence College in Arts and Humanities in hosting the Nuestros Cuentos Children's Storytelling project on April 30, from 5 p.m. to 7 p.m. at MSUFCU Headquarters, 3777 West Road in East Lansing. The community and local media are welcome to attend the event. Nuestros Cuentos, or "Our Stories," is a collaborative project that documents the stories of Latino public school children in the form of student autobiographies and artwork. This collaboration with Latino students from Mount Hope and Pattengill Elementary schools, former migrant workers, and Residence College in Arts and Humanities students will focus on Lansing and Michigan Latino history and the power of telling community and individual stories. This project turns these stories into an interactive display for the community to experience. Attendees will also have the opportunity to see an unveiling of the childrens' books, view the accompanying artwork and view a short film documenting the Nuestros Cuentos project. "MSUFCU is pleased to support the Nuestros Cuentos project and invest in a program that allows us to celebrate Latino students and their stories," MSUFCU President and CEO Patrick McPharlin said. "We are proud to display each of the student's artwork to visitors at MSUFCU's Headquarters and continue our support of arts in the local community." Light refreshments will be served at the reception, and projects will be displayed at MSUFCU Headquarters through the end of May.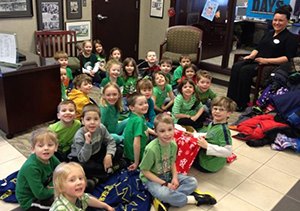 Students from Highland Elementary School visit Affinity Group CU's Highland branch for National Reading Month.
… During the month of March, each of the six branches of Affinity Group CU did something to help promote National Reading Month. In addition to all of their various personal touches, each branch gave away free books to any child that came into the credit union. MFEfamily.org provides free books and learning tools for all Michigan students. Families only pay for shipping and handling; visit the website for more details. Affinity Group members helped make this program possible with their donations to Affinity Foundation for Michigan Kids. AFMK was created to help fulfill a need for children within the State of Michigan. The foundation's sole purpose is to generate donations that are provided to kids from birth through college age to further their social responsibility, intellectual growth and personal development skills. The foundation's goal is to provide financial assistance to help as many Michigan children as possible develop and achieve all they can be. Pontiac branch Manager Chad Rich likes to quote Benjamin Franklin as words to live by: "An investment in knowledge pays the best interest." "I really think that is the truth," Rich said. "The more you know, the more you can grow. You can learn and grow in many different ways, but as young as you can, you need to be reading." The credit union's Highland branch used the slogan "Reading is a hoot!" Regional Manager Korey Tague had kindergarteners, first graders and second graders from Highland Elementary come in for a field trip, story time and have some fun coloring and winning prizes.
… TBA CU is inviting families to its eighth annual Kids' Day, "The Fantastic Frontier." The event will be held on Saturday, May 3 from 10 a.m. to 2 p.m. at the South Airport branch. This free community event will feature a variety of activities, including lunch, games, prizes, child safety identification, face painting and crafts. Attendees can also enter to win a gift basket valued at $100 from Oryana Natural Foods Market. Since 2007, TBACU has celebrated kids and financial literacy on Kids' Day. "We love to celebrate the youth in our community and encourage them to save for the future," said Cindy Lardie, TBA marketing and education coordinator. "From our student-run credit union program alone, we expect students to save close to $20,000 collectively at school deposit sites. When students start saving early, they develop habits that will stay with them for a lifetime." To open a savings account during the event, parents are asked to bring Social Security numbers for themselves and their child and their driver's license.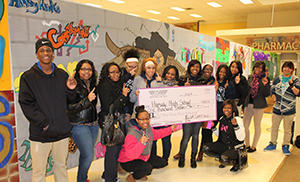 Students at Hamady High School won ELGA CU's Graffiti Art Competition.
… ELGA CU recently presented a check for $1,000 to Hamady High School's Art Department on behalf of the students who participated in ELGA's March "Graffiti Art Competition." The contestant entries were displayed at ELGA's Flint Township branch, currently located in the old VG's Food Center on Corunna Road. "Our goal was to assist local, high school art departments in providing their fine art students with accessibility and materials to display their creativity, as well as help out their school's art program," ELGA CEO Karen Church said. Four schools participated in the contest: Hamady, Powers Catholic High School, Carman-Ainsworth High School and Flint Southwestern Academy. ELGA provided each school with four four-by-eight plastic canvases, along with the funds to purchase paint. The combined project became a 16-foot by 32-foot, "graffiti-style" masterpiece. ELGA Facebook page voters chose Hamady High School as the winner. "We would like to extend our thanks for all who participated in the contest, especially Hamady High and its students. We truly have some wonderful, creative talent in our schools, " Church said.
… Catholic FCU in Saginaw has been awarded a 2014 Silver Outstanding Healthy Workplace Award by the Governor's Council on Physical Fitness, Health and Sports and the Michigan Fitness Foundation. This award recognizes organizations that have started programs providing health and wellness opportunities for employees. The award serves as a platform to help create best practices for organizations throughout Michigan to replicate and to inspire organizations for their pursuit, commitment and dedication to healthy lifestyles. "It was such a thrill to learn Catholic Federal was selected for this award," said Gina Kellogg, CFCU vice president of human resources. "Our wellness committee shows a lot of passion for creating fun ways to promote healthy habits and share information. It's an honor to be recognized for our efforts, however, it is so much more gratifying to hear how employees and family members have made positive changes to improve their personal health and well-being."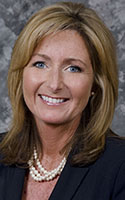 Johnson
… Meg Johnson has been appointed director of collections and loss prevention at United FCU in St. Joseph. In her new role, Johnson will provide vision, leadership and coaching to teams in the areas of asset liquidation, asset management, delinquency, fraud management, loan loss management and risk management. Johnson was previously collections manager with the UFCU's risk and compliance department where she was responsible for overseeing the collections, fraud, loss mitigation, and member assistance teams. A native of South Bend, Ind., Johnson is pursuing a bachelor's degree in organizational management from Bethel College in Mishawaka, Ind. She lives in Granger, Ind.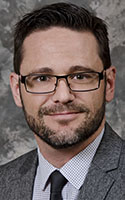 Blake
… Jeff Blake has been appointed director of compensation and benefits at United FCU in St. Joseph. In his new role, Blake will oversee national compensation and benefits programs and payroll operations, including development and maintenance of all related compliance procedures and documentation. Blakewas previously manager of compensation and benefits with the credit union's human resources division where he was responsible formanagement of salary administration, employee benefits and federal and multi-state compliance programs. Blake's prior experience includes human resources management positions with Lifestyle Family Fitness Corp. in St. Petersburg, Fla., Wright-Patt CU in Dayton, Ohio, and other organizations in southwestern Ohio. A native of Dayton, Blake has a bachelor's degree in human resource management from Wright State University in Dayton, is a Senior Professional in Human Resources with the Human Resource Certification Institute, a World at Work-Certified Compensation Professional and a member of the Society for Human Resource Management and the Southwest Michigan Society for Human Resource Management. He lives in Stevensville.
For detailed information on each listing, visit the MCUL website classifieds page.

FOR SALE
Diebold ATM and Kiosk, Drive-up Pneumatic Tubes, Shelby Township
WANTED
Tellers, Muskegon Co-op FCU, Muskegon
Software Engineer, Member Driven Technologies, Southfield
Implementations Analyst, Member Driven Technologies, Southfield
CISCO Network Engineer, Member Driven Technologies, Southfield
Programmer, University of Michigan CU, Ann Arbor
Marketing Specialist, University of Michigan CU, Ann Arbor
Vice President of Human Resources and Talent Management, University of Michigan CU, Ann Arbor
Teller, Honor CU, St. Joseph
Branch Manager, Dort FCU, Flint
Account Specialist - Call Center, Honor CU, Benton Harbor
Part-time Teller, MemberFocus Community CU, Dearborn
Loan Officer, Central Macomb Community CU, Sterling Heights
Head Teller, Central Macomb Community CU, Clinton Township
Lead Financial Services Representative (FSR), Educational Community CU, Kalamazoo
Part-time MSR, GR Consumers CU, Grand Rapids
Operations Manger, Tri-Cities CU, Grand Haven
Employment and For Sale ads may be submitted by email to Monitor@mcul.org or by fax to (517) 482-3762. Classifieds are FREE for affiliated credit unions. The deadline for classifieds is noon on Friday.
Submissions to Monitor may be
emailed
. Bryan Laviolette is the editor of Monitor. Contact him
by email
or call (800) 262-6285, ext. 233. The newsletter of the Michigan Credit Union League is published Monday mornings or Tuesday mornings when Monday is a holiday. There is no Monitor the week after Christmas and the week after the Annual Convention and Exposition. The MCUL reserves the right to edit submissions for clarity and space.