Participate in Holiday Icons Campaign to Help CUs for Kids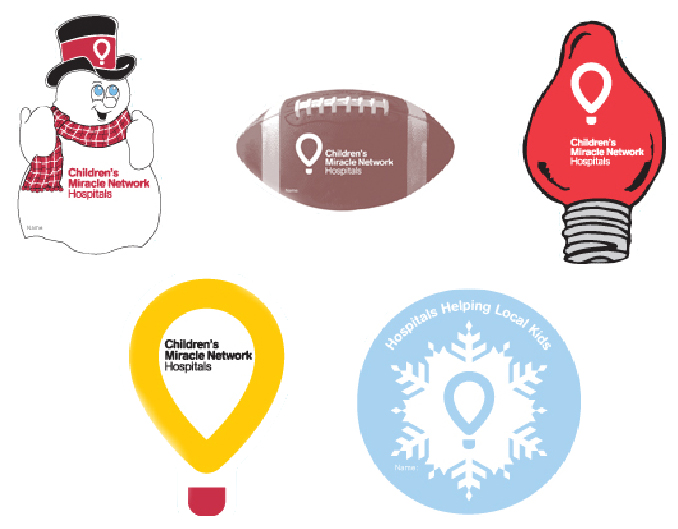 When you participate in a Credit Unions for Kids fundraiser, every dollar you raise goes to help children in your community. And every dollar makes a big difference in the life of a sick kid.
Peewee-sized diapers, for babies weighing less than 800 grams, cost $0.41
Preemie-sized diapers, for babies weighing up to 4 pounds, cost $0.50
Size 1 blood pressure cuffs for the smallest child patients, cost $1.08
Baby blankets in the neonatal and infant critical care unit, cost $4
The Holiday Icon Campaign is a fun, turnkey and cost-free opportunity for credit unions to raise funds for your local Children's Miracle Network Hospital. It's easy to take part in the Credit Unions for Kids Holiday Icon campaign. Learn more about the program and order icons here.

Submissions to Monitor may be
emailed
. Bryan Laviolette is the editor of Monitor. Contact him
by email
or call (800) 262-6285, ext. 233. The newsletter of the Michigan Credit Union League is published Monday mornings or Tuesday mornings when Monday is a holiday. There is no Monitor the week after Christmas and the week after the Annual Convention and Exposition. The MCUL reserves the right to edit submissions for clarity and space.