Nearly 3,600 Michiganders Reach Out to Congress on Importance of Tax Exemption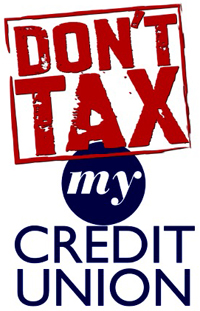 Michigan credit union supporters have made nearly 3,600 contacts with their lawmakers in Congress according a weekly report from CUNA regarding credit unions' federal tax exemption.
The report shows that Michigan has had 3,582 contacts, mostly through the website, donttaxmycreditunion.org that CUNA set up for the campaign.
Across the nation, nearly 207,000 contacts have been made with Congress on the issue.
Contacting Capitol Hill is critical for the credit union movement as Congress considers a sweeping revamp of the federal tax code. On Thursday, The Washington Post reported that leaders of the Senate Finance Committee said they planned to start with a "blank slate" as the rewrite the country's complex tax code.
"We need credit unions to reach out to their members to ask them to contact their lawmakers," Adams said. "Even if your congressman is a known supporter of credit unions, send him or her a letter thanking them for their support.
"This battle is real and it's critical that we tell Congress how important credit unions are to the national economy and the local communities they serve."
Submissions to Monitor may be
emailed
. Bryan Laviolette is the editor of Monitor. Contact him
by email
or call (800) 262-6285, ext. 233. The newsletter of the Michigan Credit Union League is published Monday mornings or Tuesday mornings when Monday is a holiday. There is no Monitor the week after Christmas and the week after the Annual Convention and Exposition. The MCUL reserves the right to edit submissions for clarity and space.