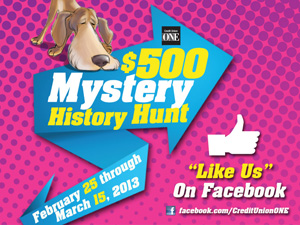 … Credit Union ONE has found a creative way to engage its Facebook fans and take the opportunity to celebrate its 75th anniversary at the same time. Credit Union ONE launched the Mystery History Hunt to kick off its 75th year. From Feb. 25 through March 15, fans of the Credit Union ONE Facebook page were able to hunt for answers to posted clues relating to the 75-year history of the credit union. Clues were posted three times a week and those who successfully submitted their answers were entered into a drawing for gift cards, valued at up to $60 each. One winner was selected for each clue, for a total of nine possible winners. Some of the winners posted how happy they were to be chosen as winners and how they planned to use their gift cards. Post-contest statistics show that this promotion was well received, with 115 new fans joining and 142 entries received. Three fans even submitted answers to all nine clues.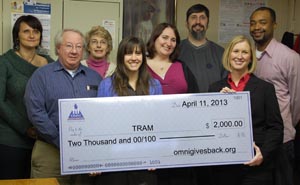 Representatives of Three Rivers Area Mentoring accept an OMNI Gives Back grant check from staff at OMNI Community CU.
… OMNI Community CU chose Three Rivers Area Mentoring to receive a $2,000 OMNI "Gives Back" Grant. TRAM will use the grant to fund its "At Risk" project. High school students considered "at risk of not graduating" will study frogs, which are at risk of extinction. The idea is that engaging students this way will make it fun and encourage them to continue learning. These kids will also be part of a high school mentoring program. They will go to the local elementary schools once a week for an hour and meet with mentees. "On behalf of TRAM, we thank OMNI for this generous donation toward TRAM's 'At-Risk, project. Our youth will benefit through two programming avenues. First, elementary youth "at risk" of not graduating are mentored by high school-age students through our high school mentoring program," TRAM Executive Director Jennifer VanOosterhout said. "Second, TRAM youth are also learning about frogs, also 'at risk,' through our involvement with Save the Frogs organization. OMNI CEO Ted Parsons said: "Education is incredibly important, especially in today's economy. We commend TRAM for their program to help kids find a way to enjoy learning and continue their education."
Chamber of Commerce Sponsorship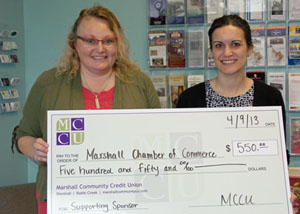 Marshall Community CU has signed on as a 2013 Supporting Sponsor for the Marshall Area Chamber of Commerce. MCCU is sponsoring various community events throughout 2013 that are presented by the chamber, including: The annual Fourth of July Chicken Dinner, Annual Dream Dollar Drawing and Annual Golf Scramble. From left are Terralynn Lake, project director at the Marshall Area Chamber of Commerce, and Becky DeFabio, marketing representative at Marshall Community CU.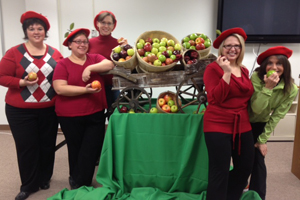 Members of the Employee Wellness Committee are Kristy Fila, left, Kris Morse, Christina Brandel, Gina Kellogg and Bridget Looby.
… Catholic FCU has partnered with Onsite Wellness to develop an employee wellness program. CFCU firmly believes that quality health plays an important role in the success of the credit union and healthy employees tend to be happier and more productive. The goal is to not only address the physical aspects of wellness (nutrition and fitness), but to also address spiritual, emotional, environment, intellectual, occupational and social wellness needs that affect a person's ability to enjoy life. Employees learn ways to develop and incorporate healthy choices into their lifestyle through education and activity, resulting in healthier employees, improved morale and reduced absenteeism. An apple has been chosen to represent the program and it was launched with a theme of "Get to the CORE of wellness – enjoy your slice of life!"

… CP FCU has been chosen as the depository for the MedSAU Fund, a research collaboration between the University of Michigan Health System and Spring Arbor University. The initial investment in the project is expected to be $12 million. The project is expected to bring in $4 million and $5 million annually, according to the credit union. The research collaboration will offer an opportunity for aspiring pre-med, medical research and science-related students to engage in various research projects, officials said. Researchers and clinicians will work together on neonatal brachial plexus palsy, a chronic disabling condition that occurs late in pregnancy or shortly after birth and causes paralysis and a loss of sensation in a child's arm.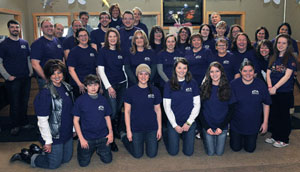 The TBA CU team gets excited prior to its seventh annual Kids Day.
… TBA CU invited area families to its seventh annual Kids Day, "A Space Odyssey." The space-themed celebration included activities throughout the day including child safety identification with two Michigan State Troopers, games, lunch and a chance to win a gift basket from Enerdyne of Suttons Bay. The credit union's annual kids' day event started with the launch of TBACU's youth program in 2007. Since then, families have anticipated the yearly celebration and appreciate that it is a free event. "As prices for everything from food to gas continue to rise, parents are looking for creative and inexpensive ways to entertain their families," TBA Marketing Director Robin Ahart said. In honor of Youth Financial Literacy Month, children were invited to open a youth account and start to learn the value of saving money. "It's never too early to start developing smart money habits," Ahart said.

… In a continued effort to foster financial independence and sound financial skills, CASE CU hosted a series of educational activities for community youth as part of National CU Youth Week. The weeklong event focused on CASE's youth account features, free financial education offerings and culminated in a day full of activities and games for kids. Events included a bike helmet giveaway for children of CASE members, a prize for youth members who made a deposit into their savings account, branch visits from CASE's mascot, welcome gifts for new youth club account holders and free change counting all week using the Pennsylvania Branch coin machine. "We're very excited about this weeklong event," CASE Credit Director of Marketing Jennifer Slaughter said. "Every year we try to find bigger and better ways to raise awareness about financial literacy and the response to our efforts has been very positive."

… Northland Area FCU hosted a free financial workshop "Basic Budgeting: Do you know where your money leaks are?" recently at Oscoda's AmericInn Conference Center. The class was open to the community, and topics discussed included tips for reducing household expenses, how to uncover hidden "money leaks," and simple instructions for creating and maintaining a household budget. Mike Rork, Northland's vice president of finance commented: "It was wonderful to see so many people interested in improving their financial situation. Many times just being honest with yourself about the state of your finances and having the courage to make a few adjustments can make a real difference. Sticking to a budget is best, but even if you find that difficult – find a few money leaks and redirect those wasted dollars into a savings plan. You'll be amazed how fast those dollars can add up." Northland offers free financial workshops in several northeastern Michigan counties.

… Residents paying water bills, parking tickets, recreation program fees and other in-person payments to the city now must visit the Monroe County Community CU branch in city hall to do so, instead of the nearby clerk-treasurer's office, as a result of an outsourcing contract with the credit union. According to CU Journal, the city outsourced the payment processing functions through a $35,000 contract with the credit union. The city estimates it could save up to $15,000 per year with the change. Under the agreement, all customer payments received by the city, whether through the mail, in person or electronically, now are processed by the credit union, credited through the city computer network and funds deposited into the city's bank account. The credit union office has set up city computers at its location for processing the payments. Under the one-year contract, the credit union will get 50 cents for each payment it processes. The city estimates it will see 70,000 or fewer payments during the year. The credit union leases space for its city hall branch from the city on a month-to-month basis.

… One of the goals of the Bay Area Chamber of Commerce is to strengthen the region's economic base by retaining current employers and encouraging new businesses to locate to Bay County. Creating family friendly workplaces not only supports this goal, it makes businesses more attractive to area talent. Each year, the chamber selects a business that exemplifies these traits. Wildfire CU is the 2013 recipient of the Bay Area Chamber of Commerce's "Family Friendly Employer" award. Wildfire President and CEO Timothy Benecke commented: "We strive to create an environment that supports Wildfire's vision for the region and attracts and keeps talented employees. As we continue to grow, we recognize that our employees are a major factor to our success. Rewarding their successes keeps them happy and ensures our members are always receiving our best."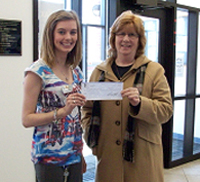 Terri Boudreau, fundraising coordinator for the Iosco Backpack Program, accepts a check for $283.
… Alpena Alcona Area CU raised $283 in donations for the Iosco Backpack Program in Tawas. This volunteer-based program is an undertaking of the Food Bank of Eastern Michigan, which attempts to reduce child hunger and promotes nutrition and healthy eating habits. They provide backpacks with enough food for the weekends when children are not receiving meals at school. This ensures their nutritional needs are being met at home. While children receive nutritious meals at school, many go hungry over the weekend. Volunteers place the backpacks in the children's lockers each Friday.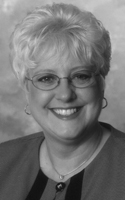 Noveskey
… Charlene Noveskey, loan quality control specialist at TLC Community CU announced her retirement beginning May 6. Novesky has served as a consumer and senior loan officer before moving to quality control. TLC hired her in 2000 from the former Adrian State Bank where she had served as a teller and branch manager, as well as several lending positions before becoming compliance officer from 1980-2000. She and her husband Jim live in Manitou Beach and have two children and twin grandsons. The credit union recently had a retirement celebration for her.
| | |
| --- | --- |
| Schafer | Rice |
… Larry A. Rice has been appointed director of technology solutions at United FCU in St. Joseph and Lou Ann Schafer has been appointed director of advertising and public relations. Rice will implement technology and infrastructure components required to fulfill UFCU's strategic technology vision. Rice was previously director of technology/information security officer at Lakeland Regional Healthcare System. He was responsible for daily operations, infrastructure and support functions provided by the IT, telecommunications, digital imaging and switchboard departments. Rice's background includes information technology leadership positions with Press Ganey Associates, McKesson Provider Technologies and NIBCO in the South Bend/Elkhart area. A native of Elkhart, Ind., Rice earned a bachelor's degree in management information systems from Goshen College and an associate's degree in computer science from Indiana University-South Bend. Rice is an active member in the College of Healthcare Information Management Executives and the Healthcare Information Management and Systems Society. Schafer will lead marketing communication strategies in support of United Federal Credit Union's long-range strategic objectives. Schafer was previously marketing manager of Lighting Controls at Chamberlain Group, a leading manufacturer of commercial and residential garage door openers in Elmhurst, Ill. She developed commercialization strategies for bringing new, emerging products to the retail market. Schafer's background includes marketing and brand management positions with Whirlpool Corp., Le Creuset of America in Charleston, S.C., and Haworth Inc. in Holland, Mich. A native of Dayton, Ohio, Schafer earned a master's of business administration degree from Florida Atlantic University and a bachelor's degree from Bowling Green State University. She has been a board member and executive vice president of the Volunteer Center of Southwest Michigan.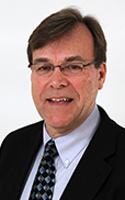 Jacobson
… Lake Michigan CU hired Carlton "Jake" Jacobson as financial advisor for the Kalamazoo/Southwest Michigan area. Jacobson has 15 years of finance experience, honing his skills at PNC Bank and the Hornor Townsend & Kent brokerage, and has earned Series 7 and 63 registrations held through LPL Financial. Jacobson was also a small business entrepreneur for 14 years as managing owner of AJ Decorating Center in Portage. He earned his bachelor's degree from North Central University in Minneapolis and his master degree from Northwestern Lutheran Theological Seminary in St. Paul, Minn. "Jake knows what it takes to run a small business, having been a successful business owner himself," Kristy Kemnic, LMCU vice president of investment services said. "He enjoys getting to know clients personally, and providing investment strategies that make sense for their needs. He's a big-picture guy, and is adept at creating real-world retirement plans for small to medium size businesses." Jacobson looks forward to using LMCU's sizable resources to help members improve their financial situations. "Long-term success depends on solid advance planning. I understand the inner workings of small businesses and the pressures to succeed and thrive. I'm passionate about helping my clients see past the concerns of the moment and implement workable wealth-building and retirement plans for themselves and their employees." Jacobson was born in Hackensack, N.J., and is married with three grown daughters and six grandchildren. He enjoys spending time with his wife and family, working on home improvement projects, reading and playing euchre, Scrabble and table tennis. He also serves on the boards of two local nonprofit organizations.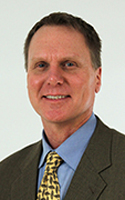 Koetje
… Lake Michigan CU hired Randy Koetje as a loan officer for its Knapps Corner branch in Grand Rapids. Koetje comes to LMCU with 15 years of residential loan experience, most recently working at Greenridge Mortgage Services of Grand Rapids. "Randy's solid background in mortgage lending makes him a very valuable asset," Meg Dunn, LMCU vice president of retail mortgage sales, is excited to add Koetje to her team. "As we continue to focus on the growth of our purchase market share in the greater Grand Rapids market, Randy's commitment to providing exceptional service makes him a natural fit with our business culture." Koetje cites his satisfaction with being a longtime LMCU member as a key factor in his decision to join LMCU as a loan officer. "I looked at how they treat members, their commitment to getting it right, and their suite of superior loan products," Koetje said. "This is a solid, growing company with great street credentials. I couldn't be happier to be a part of it all." Koetje is a lifelong Grand Rapids area native, where he lives with his wife of five years. He loves travel, road trips, boating and any activity that takes him to the waters of Lake Michigan.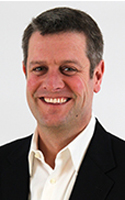 Mulder
… Lake Michigan CU hired Jon Mulder as mortgage originator for the Holland/Lakeshore area. Mulder has nine years of lending experience, which began with his employment at Bank of Holland and continued for another eight years at Treadstone Funding (Grand Rapids). Mulder earned his undergraduate degree in business administration from Calvin College in 1992. "Jon comes to us at a good time, with a proven track record of success," LMCU Mortgage Sales Manager Lisa DeLass. "He'll be servicing the Holland market and I'm confident he'll help us move the needle as we continuing to grow our business on the Lakeshore." Mulder cites LMCU's solid lending reputation as a key attractant. "LMCU has such a strong, recognizable brand, top-notch programs, favorable rates and a steadfast commitment to customer service that stands alone in this industry," he said. "I'm excited to be a part of this remarkable organization." Mulder has lived in west Michigan his entire life. He and his wife of 20 years have three school-age children. He participates in youth ministry and is a high school junior-varsity basketball coach.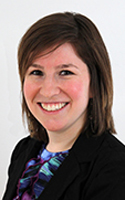 Dearnley
… Lake Michigan CU promoted Jennifer Dearnley to marketing project coordinator at its Glenwood Hills corporate headquarters. Dearnley earned her bachelor's degree in advertising and public relations from Grand Valley State University. She joined LMCU in 2011 as a marketing assistant. "Jennifer is a highly organized person who's committed to helping organize, schedule and track the large variety of projects produced by the marketing team at LMCU," Vice President of Marketing Don Bratt said. "Our continued growth created the need for a project coordinator to help with project workflow. Her promotion is a reflection of her great organizational and interpersonal attributes." Dearnley is excited about the opportunities that come with her new position. "I came to LMCU right out of college. It's an outstanding place to work, and I love being a 'go-to' person here," Dearnley said. "As a natural-born organizer, anytime I have a chance to help streamline operations, increase our level of communications and help get things done faster, I'm really in my element." Dearnley is married and lives in Cascade.
Submissions to Monitor may be
emailed
. Bryan Laviolette is the editor of Monitor. Contact him
by email
or call (800) 262-6285, ext. 233. The newsletter of the Michigan Credit Union League is published Monday mornings or Tuesday mornings when Monday is a holiday. There is no Monitor the week after Christmas and the week after the Annual Convention and Exposition. The MCUL reserves the right to edit submissions for clarity and space.