CU Leaders End Week at CUNA GAC Talking to Members of Congress About Regulatory Relief, Tax Status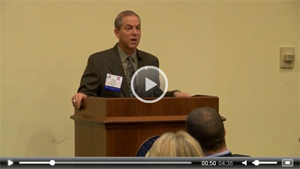 WASHINGTON – Michigan credit union leaders wrapped up their week at the CUNA GAC by fanning out across Capitol Hill for visits to the offices of every member of Michigan's congressional delegation.
First, the group gathered for the annual congressional breakfast at the House Rayburn Office Building hosted by MCUL & Affiliates. Congressmen Bill Huizenga, R-Zeeland, and Dan Kildee, D-Flint, both attended the event, along with staff members from the offices of several other congressmen.
MCUL & Affiliates CEO David Adams welcomed the group and spoke of the importance of the credit union difference.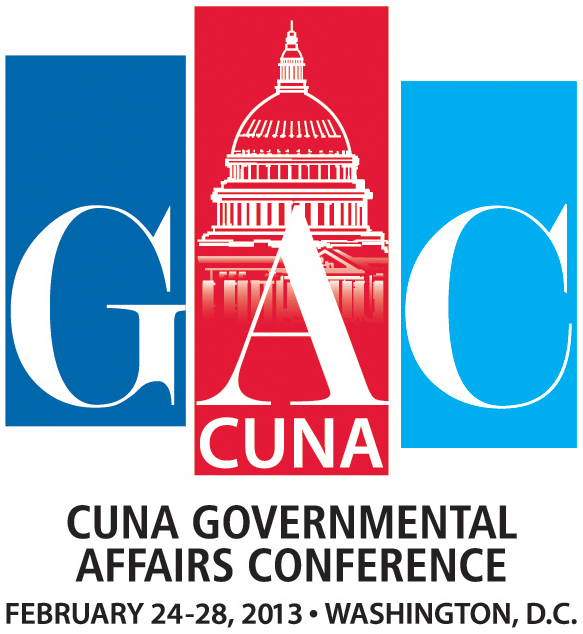 "Credit union programs like Invest in America which recently reached a milestone of 500,000 vehicles sold, are helping to retool and refuel our domestic auto industry. Save to Win, our nationally recognized prize-linked savings program has made huge strides toward reaching people with modest means and helping turn them into savers."
Adams also presented the MCUL Federal Lawmaker of the Year Award to Rep. Sander Levin, which was accepted by a member of his staff, and the Federal Staffer of the Year Award to Marliss McManus, who works in Huizenga's office.
"We're thankful to both Congressman Levin and to Marliss for their hard work and dedication," Adams said.
From there, the group split up to Hike the Hill, armed with copies of the MCUL Community Reinvestment Report, which was delivered to every Michigan lawmaker. The report shows how credit unions contribute to their community.
The main issues discussed with lawmakers include the preservation of the credit union tax status, legislation to raise the cap on member business lending and other regulatory relief measures.
"I work in a compliance department and I think it's so important that our lawmakers hear from those of us in the trenches that what they do is directly impacting us," said Chrissy Siders, vice president of risk management for CP FCU in Jackson.
"I'd really like to see the business lending cap raised," said Rob Mercier, vice president of growth and development at Public Service CU. "We're at a time when we're getting close to bumping up against that cap."
Rep. Huizenga had good news for the group, as he announced his intention to again sign on to the member business lending legislation, which was recently reintroduced in the House.
"I do believe this is about making sure we have access to credit for constituents and consumers, especially small business owners," Huizenga said.
Reps. Candace Miller, Kerry Bentivolio, John Dingell and John Conyers also signed on as MBL cosponsors. During Hill visits on Wednesday, Reps. Gary Peters and Fred Upton also indicated their intent to sign on as cosponsors.
Later in the day, six Michigan credit unions were honored for their innovative programs which won a total of seven national awards at a special ceremony for the Dora Maxwell, Louise Herring, and Alphonse Desjardins awards.
The credit unions that won national awards are: Communicating Arts CU, Public Service CU, CASE CU, Michigan First CU, Credit Union ONE, and Michigan One Community CU.
Earlier in the week, CUNA President and CEO Bill Cheney told 4,200 credit union leaders about the association's new initiative, www.unitedforgood.org, which is intended to bring the nation's 7,000 credit unions together with a common vision for the future and to capitalize on the movement's shared values and resources.
"United action can change the story about credit unions," Cheney said.
Attendees also heard from NCUA Chair Debbie Matz, who said the agency is going through a bit of a revolution, and promised that with new people and new ideas, there would be a new approach to regulation.
"We are not here to hold credit unions back, we are here to move credit unions forward," Matz said.
During the first of two keynote addresses on Monday, participants heard from financial journalist Jean Chatzky, a regular contributor to NBC's Today Show and author of the book "Money Rules." Chatzky praised credit unions for their work in financial education.
"There is no doubt that credit unions stand on the side of consumers," she said. "Personally, I'm a big fan."
After a legislative and political update from CUNA leadership, the final keynote address on Monday came from legendary journalist Tom Brokaw, who for many years anchored NBC Nightly News. Brokaw shared several personal stories from his time covering events around the world, and said he was saddened by the fact that the nation seems to have lost its ability to work together toward a common goal.
"We are longing for an idea that will pull us back together. I have never seen the U.S. political system in such disarray, as far as the inability to find common ground," Brokaw said.
On Tuesday, a powerful lineup of speakers addressed those gathered at the GAC, including House Financial Services Chairman Jeb Hensarling who vowed to help credit unions protect the industry's tax exempt status.
Likewise, Congressman Spencer Bachus drew big applause when he told the crowd he thinks there will be bipartisan support to remove some parts of the Dodd-Frank act that apply to credit unions.
Speaker of the House John Boehner also spoke during the general session, telling credit union leaders he appreciated their service. His speech, however, focused primarily on energy policy and not finance.
NCUA Board member Michael Fryzel, Rep. Denny Heck and Rep. Ed Royce were among the others who spoke to the standing-room only crowd. Royce, R-Calif., the lead sponsor of the credit union MBL legislation in the House, said he thinks the time is right to give the bill another shot. The legislation has been renamed The Credit Union Small Business Jobs Creation Act, and Royce said he thinks that subtle change will help the bill gain support.
"Now is not the time to maintain artificial caps on safe and sound lending," Royce said.
Royce also urged credit union leaders to explain the credit union difference to their lawmakers, keeping in mind that there are many new faces in Congress this year who may not have the same familiarity with the industry.
While most of the Capitol Hill visits were on Wedneday, there were two visits late Tuesday afternoon, as groups headed out for the offices of Sens. Carl Levin and Debbie Stabenow.
Visit CUBE TV to see Mona Shand's video reports, Live from the '13 CUNA GAC.
Submissions to Monitor may be
emailed
. Bryan Laviolette is the editor of Monitor. Contact him
by email
or call (800) 262-6285, ext. 233. The newsletter of the Michigan Credit Union League is published Monday mornings or Tuesday mornings when Monday is a holiday. There is no Monitor the week after Christmas and the week after the Annual Convention and Exposition. The MCUL reserves the right to edit submissions for clarity and space.