Enjoy the Ride Author Delivers Saturday AC&E Keynote in Detroit


When the MCUL & Affiliates Annual Convention and Exposition hits the road for the Motor City this May 16-18 at the Detroit Marriott at the Renaissance Center, bestselling author Steve Gilliland will be on hand to inspire attendees to Enjoy The Ride™.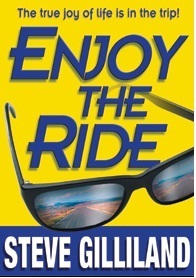 Gilliland has built a multimillion-dollar company from the ground up on the same philosophy he expounds to his audiences. "If you take care of people, the business will follow."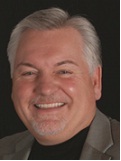 Gilliland
As author of the bestselling book Enjoy The Ride™, Gilliland has become one of the most in-demand and top rated speakers in North America. He addresses over 250,000 people annually, bringing the house down with a comedic brilliance and a powerful message about enjoying the ride in life, while helping audiences connect and open doors to success in their careers, relationships and lives.
Gilliland will deliver the Saturday, May 18, keynote address at the AC&E titled, "You Make the Difference". New York Times bestselling author Josh Linkner who has penned Disciplined Dreaming will deliver the Friday, May 17 keynote address on "Executing Imagination: Turning Creative Fire Into Real Results". To learn more about the AC&E, affordable registration options, hotel accommodations or to register, click here.

Submissions to Monitor may be
emailed
. Bryan Laviolette is the editor of Monitor. Contact him
by email
or call (800) 262-6285, ext. 233. The newsletter of the Michigan Credit Union League is published Monday mornings or Tuesday mornings when Monday is a holiday. There is no Monitor the week after Christmas and the week after the Annual Convention and Exposition. The MCUL reserves the right to edit submissions for clarity and space.