CUs Finding More Success on Pinterest than Banks

Pinterest was hyped as the latest craze in social media and credit unions have found some success with social media programs on the platform. But Pinterest has mostly been a flop for banks.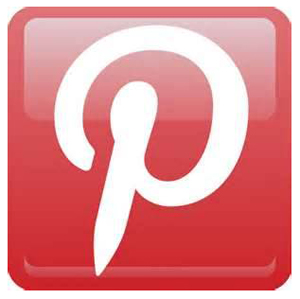 Pinterest is a photo-sharing website where users create theme-based image collections based on their interests and hobbies. They can browse other people's pinboards for inspiration where they can like photos or re-pin them to their own collections. The FinancialBrand.com reported that Pinterest has about 25 million users. Click here to read the story.
Emily Nickerson, digital and social media coordinator for Consumers CU in Kalamazoo, said Pinterest is part of the credit union's well-defined social media strategy.
Nickerson said that in January, Consumers launched a twitter campaign called #31DaysCUSave that it is cross-promoting across all of the social media networks it uses. She said the campaign led to an increase in blog views of more than 60%.
"We have also seen an increase in engagement on Pinterest in particular," Nickerson said.
Nickerson said the credit union's social media campaign has had a big impact. A major reason is the degree of intimacy created by the interaction of social media compared to "flat mediums" that do not allow for as much interaction, such as television and newspapers.
"We want to ensure that we are sharing our expertise and listening to our members on the platforms they prefer to engage on and Pinterest is one of them," Nickerson said.
Still, she added that not all members or potential members use social media, so Pinterest, Twitter and Facebook are just part of a full suite of marketing tools.
The FinancialBrand.com said its analysis showed that there are just 115 financial institutions – 54 banks and 61 credit unions – that have active Pinterest accounts. Beyond that, there are about 70 placeholders with no activity.
Some other Michigan credit unions said they have not yet made Pinterest an active part of their social media campaigns.
The 61 credit unions on Pinterest had a total of 2,305 followers as of the posting of the story on Wednesday. Consumers has 89 followers, as of Thursday.

Submissions to Monitor may be
emailed
. Bryan Laviolette is the editor of Monitor. Contact him
by email
or call (800) 262-6285, ext. 233. The newsletter of the Michigan Credit Union League is published Monday mornings or Tuesday mornings when Monday is a holiday. There is no Monitor the week after Christmas and the week after the Annual Convention and Exposition. The MCUL reserves the right to edit submissions for clarity and space.