Credit Unions for Kids Donation Remittance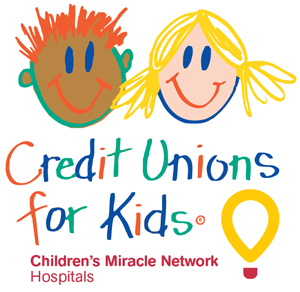 It's hard to believe it's already 2013. With that in mind, if your credit union has not sent in your 2012 Credit Unions for Kids fundraising dollars – the clock is ticking.
Credit unions should send their funds directly to the CMN Hospitals headquarters along with this simple form (which includes mailing instructions). In order for donations to be counted in 2012, the check must be received by CMN Hospitals headquarters on or before Jan. 18.
As always, every dollar you submit will be returned to your local hospital. Hospitals receive funds from the corporate office on a quarterly basis along with a detailed report of the credit unions who submitted the funds.
We appreciate your submitting the simple form along with your donation as soon as possible. Most importantly, on behalf of the kids treated at the CMN Hospitals in state, thank you for making miracles happen in your community.
Submissions to Monitor may be
emailed
. Bryan Laviolette is the editor of Monitor. Contact him
by email
or call (800) 262-6285, ext. 233. The newsletter of the Michigan Credit Union League is published Monday mornings or Tuesday mornings when Monday is a holiday. There is no Monitor the week after Christmas and the week after the Annual Convention and Exposition. The MCUL reserves the right to edit submissions for clarity and space.