Become a Gold Star Credit Union in 2013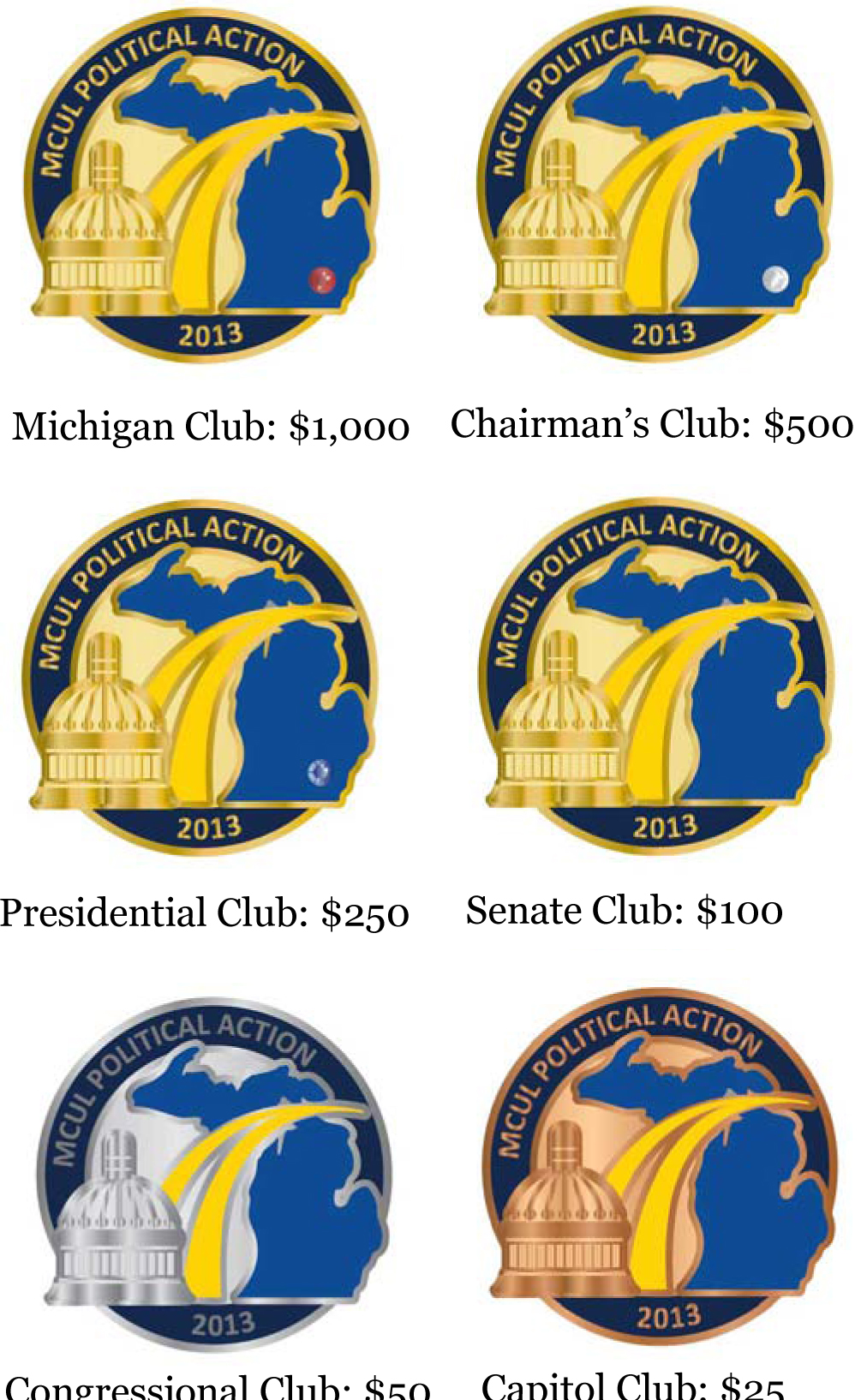 Credit unions that participate in the MCULAF lapel pin program can set themselves apart by becoming a "Gold Star Credit Union" in 2013. A credit union becomes a "Gold Star Credit Union" when it achieves 100 percent eligible staff and board participation in the lapel pin program, an annual fund-raising effort for the MCUL's state PAC, MCULAF.

Eligible staff includes a credit union's CEO, senior staff, any staff that report directly to the CEO, all members of the board of directors, all members of the supervisory committee, and all members of the credit committee, where applicable.

Lapel pins range from $25 for the Congressional Club to $1,000 for the Michigan Club. Click here for contribution forms as well as the online contribution tool. In 2012, over $100,000 was raised with the lapel pin program, which was 52 percent of all MCULAF money raised during the entire year.

"The Gold Star Program is a great way to honor credit unions that strongly support one of our most critical State PAC fundraisers," said Drew Egan, executive director of the MCULAF/MCULLAF Board of Trustees.

If your credit union met the criteria to be "Gold Star Credit Union" for 2012, there is still time to be recognized. To learn more about the program and download the form, click here.

Submissions to Monitor may be
emailed
. Bryan Laviolette is the editor of Monitor. Contact him
by email
or call (800) 262-6285, ext. 233. The newsletter of the Michigan Credit Union League is published Monday mornings or Tuesday mornings when Monday is a holiday. There is no Monitor the week after Christmas and the week after the Annual Convention and Exposition. The MCUL reserves the right to edit submissions for clarity and space.