Bay Winds FCU and LOC FCU Partner with Michigan Business Connection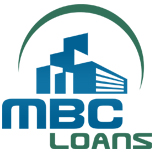 Michigan Business Connection in Ann Arbor announced that both LOC FCU, with headquarters in Farmington, and Bay Winds FCU, headquartered in Charlevoix, have signed partner agreements to offer business lending to their members.
MBC will provide specialized small-business lending expertise and support and help foster new relationships with business leaders.
"We welcome the opportunity to serve Bay Winds FCU and LOC FCU and their members," MBC President/CEO Bill Beardsley said. "Everybody benefits when credit unions work together to share the costs and risks of lending."
When credit unions partner with MBC they are able to serve their members and their communities by utilizing the expertise and technology needed to offer business loans at a fraction of the cost of an in-house program. Partners of MBC are joining a network of affiliated credit unions across Michigan to diversify member loan risk, collaborate and share the cost of business lending.
Submissions to Monitor may be
emailed
. Bryan Laviolette is the editor of Monitor. Contact him
by email
or call (800) 262-6285, ext. 233. The newsletter of the Michigan Credit Union League is published Monday mornings or Tuesday mornings when Monday is a holiday. There is no Monitor the week after Christmas and the week after the Annual Convention and Exposition. The MCUL reserves the right to edit submissions for clarity and space.