Sign Up for Save to Win and SaveUp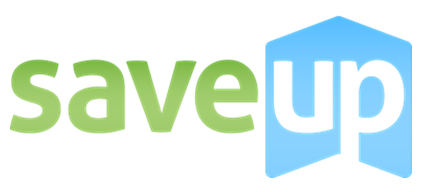 Fall is here which means another year of Save to Win is right around the corner.

Going into the fifth year of the Save to Win program, some exciting changes have been made to continue the current success and growth of the program. First, the prize structure has changed for next year, which will award six (6) grand prizes of $10,000 each at the end of the program year in February 2014. MCUL & Affiliates will also award between 50-75 prizes of $50 each month.

Credit unions interested in participating in the 2013 program will contribute a per-entry fee that will help fund the prize pool totaling $100,000. Second, a new product, SaveUp, has been added to the roster of innovative products that the MCUL & Affiliates is now offering to credit unions. SaveUp CEO and co-founder Priya Hagi partnered with CU Solutions Group, an affiliate of the league to bring this innovative product to Michigan credit unions. After a successful pilot conducted and researched by the Filene Research Institute, which also helped create the Save to Win product, SaveUp is being offered to Michigan credit unions.

SaveUp is a unique rewards program for credit union members that gives them the chance to win prizes by saving money and paying down debt and is complimentary to the Save to Win share certificate.

Members become more financially aware of their habits and have fun at the same time by engaging in SaveUp games and challenges. Credit unions interested in participating in Save to Win and SaveUp will receive special pricing discounts for participating in both programs. To learn more about SaveUp contact your league representative.

Credit unions interested in taking part in Save to Win for 2013 can attend a free webinar on Friday, Nov. 16, at 2 p.m. Jessica Demorest, Save to Win coordinator for MCUL & Affiliates, will provide details about changes in the program for 2013. Click here to attend the meeting via the Web or call (866) 816-1627. The meeting ID is 77897J and the participant code is 8604014870.

You can also contact Jessica Demorest, Save to Win product coordinator at jjd@mcul.org.

Submissions to Monitor may be
emailed
. Bryan Laviolette is the editor of Monitor. Contact him
by email
or call (800) 262-6285, ext. 233. The newsletter of the Michigan Credit Union League is published Monday mornings or Tuesday mornings when Monday is a holiday. There is no Monitor the week after Christmas and the week after the Annual Convention and Exposition. The MCUL reserves the right to edit submissions for clarity and space.