Gerber's Buckley Attends First Meeting of CFBP's CU Advisory Council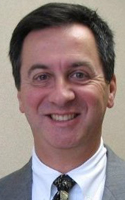 Buckley
It was a long day for John Buckley, president and CEO of Gerber FCU, but he enjoyed the opportunity to share his viewpoint on why the Consumer Financial Protection Bureau should view credit unions differently.
Buckley traveled to Washington Thursday to take part in the first meeting of the CFPB's newly created Credit Union Advisory Council.
Buckley said his primary message is that credit unions should be viewed differently from other financial institutions. He said that by their very nature, credit unions are different.
"If we're not protecting our member owners, we lose our jobs," Buckley said.
Buckley pointed out that "consumer" is the first word in the bureau's name, so that group should be the focus.
"Our members are the very consumers they are talking about."
CFPB Director Richard Cordray spent several hours out of the 7½-hour meeting in the room with the 15-member panel, Buckley said.
"There is a very broad theme – which I think is accepted by the bureau – that credit unions didn't cause the problem," Buckley said in reference to the 2008 mortgage crisis.
"It's just the first step in a long process," Buckley said of the meeting.

Submissions to Monitor may be
emailed
. Bryan Laviolette is the editor of Monitor. Contact him
by email
or call (800) 262-6285, ext. 233. The newsletter of the Michigan Credit Union League is published Monday mornings or Tuesday mornings when Monday is a holiday. There is no Monitor the week after Christmas and the week after the Annual Convention and Exposition. The MCUL reserves the right to edit submissions for clarity and space.