Tax Preparation Discounts + Your Credit Union = A Winning Combination


If you're thinking of offering your members a discount on tax preparation, it makes sense to go with two of the biggest names out there: TurboTax and Jackson Hewitt.
Invest in America's partnerships with TurboTax and Jackson Hewitt will not only help your members save money during the tax season, but will also bring numerous benefits to your credit union as well.
How TurboTax and Jackson Hewitt Can Benefit Your Credit Union*

Enhance Online Banking Services – 81% of TurboTax users also use online banking
Retain Members – 95% of members felt extremely favorable to their credit union for making the TurboTax discount available
Provide a Discount Members Appreciate – 52% of members purchased TurboTax through their credit union website due to the discount
Increase Assets – 75% of members are extremely likely to deposit their tax refund in their credit union account
Cross-sell Products and Services – Drive traffic to your website to increase awareness about your other products and services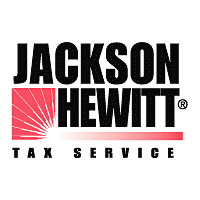 Help Your Members Save
Depending on your credit union's participation level, your members could receive the following discounts:
TurboTax: Discounts on the most popular Federal products ($5 off Deluxe, $10 off Premier, $15 off Home & Business)**
Jackson Hewitt: $30 coupon or $50 less than last year*** when members switch from a competing tax preparer
Free Turnkey Marketing Materials
To help make these discounts a success at your credit union, Invest in America and CU Solutions Group have created free marketing materials for you to use.
Accounts enrolling in the TurboTax "Promoter" level before Nov. 1 will be eligible to participate in the "Double Your Refund" TurboTax Sweepstakes and will receive free standard and custom sized Web banners, html email templates to promote the discount to your members and a free co-branded website which includes your credit union's logo, space for a cross-sell banner of your choice and an IRA promotion link.
The Jackson Hewitt program includes free lobby posters and statement inserts shipped to your mailing house, as well as other marketing materials.
Let us show you what Invest in America's tax preparation services can do for your credit union. Contact your league representives at LeagueReps@MCUL.org.
*Source: Inuit Tax Year 2008 Online Survey of users who purchased TurboTax through a FI (n = 16,920).
**$5/$10/$15 discount applies to "Promoter" participation level. Credit unions selecting the "Participant" level will receive a discount of $5 off Federal Deluxe Online only.
***Offer valid for tax prep fees paid of $150 or more. Proof of last year's tax prep fee required.

Submissions to Monitor may be
emailed
. Bryan Laviolette is the editor of Monitor. Contact him
by email
or call (800) 262-6285, ext. 233. The newsletter of the Michigan Credit Union League is published Monday mornings or Tuesday mornings when Monday is a holiday. There is no Monitor the week after Christmas and the week after the Annual Convention and Exposition. The MCUL reserves the right to edit submissions for clarity and space.