$325,000 in Marketing Funds Due to CUs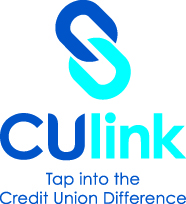 Sixty-five credit unions have marketing money coming to them from CUcorp and time is running out.
As part of the 2012 CU Difference campaign, CUcorp put up $500,000 to support credit union marketing efforts using the CU Link brand. Most of that money – $400,000 – was allocated to 70 credit unions that paid their full fair share for the campaign. At this point, only $75,000 has been returned to credit unions.
To request a marketing reimbursement, credit unions can submit a request to Maureen Lafrinere at mml@mcul.org or by mail to: 38695 W. Seven Mile Road, Suite 200, Livonia, MI 48152
CU Difference/CU Link marketing should have occurred sometime between May 14 (the start of the campaign) and the end of this year. We have adjusted the dates so that credit unions have ample time to plan and execute their efforts.
Requests should be received prior to Dec. 1 and should answer the following questions.
Describe the tactics you used to promote the CU Difference
List the costs associated with each tactic
How did you incorporate the CU Link logo?
What products/advantages of CU membership did you promote?
When did this marketing take place?
Amount of reimbursement you are expecting.
Please provide the mailing address we should use for the reimbursement check.
Requests can be submitted as soon as credit union planning is complete and all questions above can be answered. An optional reimbursement form is available here in the paragraph titled "Marketing Incentive Funds."
Submissions to Monitor may be
emailed
. Bryan Laviolette is the editor of Monitor. Contact him
by email
or call (800) 262-6285, ext. 233. The newsletter of the Michigan Credit Union League is published Monday mornings or Tuesday mornings when Monday is a holiday. There is no Monitor the week after Christmas and the week after the Annual Convention and Exposition. The MCUL reserves the right to edit submissions for clarity and space.