Executive Summit | Speakers
September 16-18 | The Inn at Bay Harbor, Bay Harbor
Exclusive Peer-to-Peer Networking and Insights for CEOs and Executive Management



A Fabulous Line-Up of Presenters!

David Adams
Dave is the president/CEO of the Michigan Credit Union League and CU Solutions Group. Prior to accepting this position in 1997, he was president and CEO of the Washington Credit Union League and LSI, Inc. and previously served as the president/CEO of the Utah Credit Union League. He holds a bachelor's degree in finance from the University of Utah and a master's in business administration from Utah State University.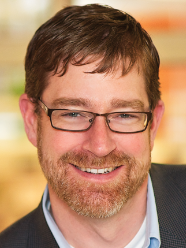 Mike Eckstein
Mike is an accomplished media and communications leader with over 15 years of experience in planning and executing high-impact digital, social media, CRM/loyalty marketing, analytics and dealer/retailer communications client campaigns. He joined Duffey Petrosky from Mindshare Team Detroit where he most recently worked as senior vice president of group communications planning director. Mike graduated from Albion College with a bachelor's of arts in economics and management.

Drew Egan
Drew is president/COO of CU Solutions Group a credit union CUSO which serves 3,600 credit unions and their 80 million members in 48 states. Drew also serves on the executive management team of the Michigan Credit Union League & Affiliates. Prior to coming to Michigan he served as executive vice president/COO of the Utah League of Credit Unions. Drew holds an master's of business administration from the University of Phoenix and a bachelor's of arts in finance from the University of Utah.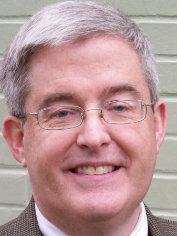 Richard Hamm
Richard is the owner of Advantage Consulting and Training. He has been training lenders for 24 years, designing and delivering courses specializing in commercial lending and credit, including portfolio and risk management, commercial real estate (CRE) and appraisals, plus selling and negotiating skills and director training. He holds a bachelor's of science and master's of business administration from the University of Alabama and a Certified Treasury Professional designation.

Chuck Holzman
Chuck is the managing member and founder of Holzman Corkery, PLLC and has been representing credit unions since 1983, acting as legal counsel to over 200 credit unions with both state and federal charters. Chuck is a member of the State Bar of Michigan and has been admitted to practice in the US District Courts for the Eastern and Western Districts of Michigan along with the Sixth Circuit Court of Appeals.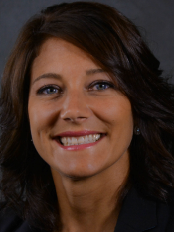 Glory LeDu
Glory is the manager of League System Relations for CU Solutions Group. Her primary objective is to strengthen compliance products and services offered to the credit union community by CU Solutions Group and League InfoSight. Glory has over 10 years of experience in the financial industry including credit union compliance. She received her bachelor's of science from Northern Michigan University and a master's of science from Pace University.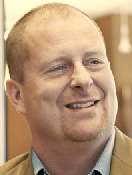 Scott McFarland
Scott is the chief experience officer at Honor Credit Union. He has strong operational and strategic background at credit unions ranging from $15 to $850 million. He has a strong commitment to the philosophy of financial institutions being owned and run by the member/owners, and this is not just spoken but demonstrated in the work he does on a daily basis for the members, the community and the movement. Since 2008 Honor has grown almost 170% while remaining financially strong and progressive.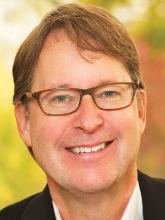 Andy Prakken
Andy is executive vice president, chief integration officer/business intelligence at Duffey Petrosky. He is an established expert in building integrated marketing programs that strengthen the bond between brands and customers. Andy received his bachelor's of science degree in marketing from Oakland University.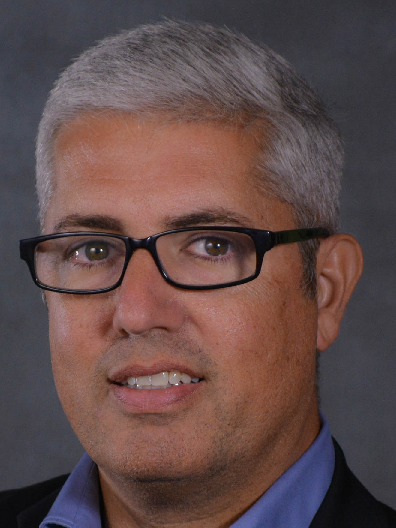 Ken Ross
Ken is the executive vice president of MCUL & Affiliates, overseeing government affairs, education and communications. He has extensive experience working in the political and regulatory arenas at the state and national level with an emphasis on the financial service sector. He previously served as the commissioner of the Office of Financial Regulation. He possesses a double-major in philosophy and political science from the University of Michigan--Dearborn and earned his law degree at Cooley Law School.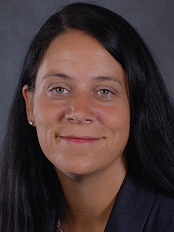 Stacie VanDenBerghe
Stacie is the education and training director for CUSG and spends her time working in credit unions throughout Michigan to help develop, enhance and maximize credit union growth. She has been in the credit union industry for 15 years. She holds a master's degree in human resources administration from Central Michigan University and a bachelor's degree in communications from Michigan State University.

With Special Appreciation to These Panel Members
Duane Aho, Michigan Tech Employees FCU
Eric Burgoon, Senior Vice President, Mortgage Lending, Lake Michigan CU
Philip Heinlen, CEO, Northwest Consumers FCU
Heather Luciani, CEO, Marshall Community CU
Benjamin Maxim, E-Commerce Manager, MSU FCU
Ken Michalak, Commercial Lending Manager, Lake Trust CU
Jennifer Watson, CEO, Limestone FCU
Go to main navigation