Information Central Resources


MCUL/CUcorp Senior Management
Drew Egan, President & Chief Operating Officer, CUcorp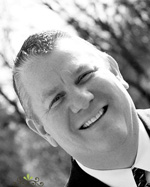 Drew Egan joined MCUL/CUcorp January 4, 1998. He is President/COO of CUcorp, MCUL's wholly-owned for profit subsidiary. As such, he is responsible for daily operations of CUcorp's five operating divisions. In addition to operational responsibility, Drew also has primary responsibility for CUcorp new product development.

Drew holds an MBA from the University of Phoenix and a BA in Finance from the University of Utah. Prior to coming to Michigan he served as Executive Vice President\COO of the Utah League of Credit Unions where he had operational responsibility for the League and Service Corporation serving in this capacity for six years. In addition to his responsibilities as COO, Drew served as President/CEO of ACCESS 24, Utahs credit union ATM network. During his 20 years in the credit union system he has focused much of his attention on new product development and is proud of his involvement in the creation of CU Village, Credit Union Mortgage of Utah, Shared Service Centers of Utah, Mississippi Collection Services, and custom training/consulting services.

Drew has been married for 28 years to his wife Carolyn. They have six children, 27 and 25 year old daughters Melissa and Heather, 22 and 19 year old sons Ryan and Jacob, the princess of the group Rebecca who is 14, and our caboose Nathan who is 12. Drew's new pride and joy are his three granddaughters Halle who is five Bela who is three and Ashlynn who is six months old. The Egans enjoy many family activities, especially the great outdoors, with particular interest in water sports. One of the main attractions Michigan holds for the Egans is the beautiful scenery and the abundance of lakes. Drew's volunteer activities have included serving in various capacities with Boys and Girls Clubs, the Boy Scouts of America, Jr. Achievement Business for Youth and Michigan Special Olympics. Other interests include music, sports, reading, family activities and most of all boating.