Fall Leadership Development Conference | Agenda
September 16-18 | Grand Traverse Resort and Spa, Traverse City
An Outstanding Investment in Board Governance for Directors and CEOs

Friday, September 16

5:00 – 7:30 p.m.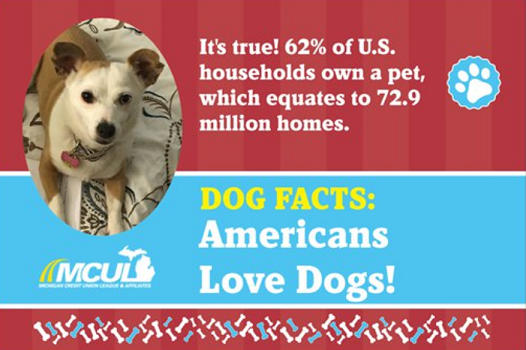 Registration and Networking Reception
Saturday, September 17

7:00 a.m.
Registration & Information

7:00-8:00 a.m.
Hot Breakfast Buffet
Sponsored by Sprint

8:00-8:45 a.m.
Welcome & League Update
Ken Ross, Executive Vice President and COO, MCUL & Affiliates
8:45-9:10 a.m.
Stretch Break

9:10-10:00 a.m.
Keynote Presentation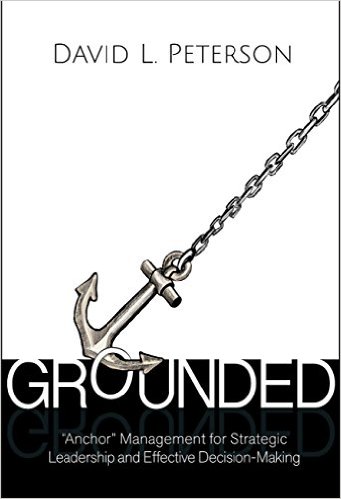 Anchor Management: Capitalizing on Strategic Leadership and Decision-Making Traits to Stay Grounded
David L. Peterson, Author of "Grounded"

This engaging story about the Alacrity sailing vessel, shipwrecked on a deserted island, is packed with insights on critical decisions and decisive leadership that would potentially have avoided such a crisis. Gain the lessons learned about how to deal with adversity, and how to employ strategies and tactics to effectively mitigate the impact of disasters, as well as the "anchors" that can ground leaders to be effective in the toughest situations.
10:00-10:15 a.m.
Networking Break
10:15-11:30 a.m.
Concurrent Sessions
Get In or Get Out! Strategically Plan to Bank Tomorrow's Members
David L. Peterson

Visionary Topic | Now is the time to aggressively shift to focus on a new breed of members, whose expectations are driven by Apple, Google, Amazon and PayPal. Gain insights on how to be strategically preparing for members who value good self-service, over excellent in-person service.
The DNA of Cybersecurity Risk
Doug Roossien



Hot Topic |

Cybersecurity and data breaches are a top risk for organizations across all industry sectors. Get the latest on credit union cybersecurity trends and common deficiencies, identify what should be in an incident plan and ensure the right policies and procedures are in place to protect members' data.
Board Member Liability
Chuck Holzman
Sponsored by Holzman, Corkery PLLC

Current Trend Topic | Join this discussion of board member duties and responsibilities under both state and federal law, and gain an understanding of the things that board members and officials should be doing to satisfy their legal obligations and protect themselves and their credit union from liability.
"I Just Want to Network"
Meet With Peers at Sweetwater Grill



Board Insight Topic |

Again and again, conference attendees say the most valuable takeaways are often from networking. Those who are interested in spending time chatting about credit union topics of their choice, may head to the Sweetwater Grill and ask the hostess for the networking table. (Food or drinks at the attendee's expense.)
11:30-11:45 a.m.


Networking Break

11:45 a.m.-1:00 p.m.
Concurrent Sessions
Prove to the Leadership Team: The Grass Isn't Greener Somewhere Else
John Moreno

Visionary Topic | With 67% of credit unions reporting they have a succession plan in place, too many of these plans still have big holes in them. Find out the key elements of a real leadership continuity plan that will prove to top executive talent that the grass truly is greener right where they are.
Internal Fraud
Chuck Holzman and John Kolhoff



Hot Topic |

Recently, significant cases of internal credit union fraud have made the headlines. Be sure to understand the duties, responsibilities and liability of board members, and their obligations for internal controls, as well as what directors should be considering. Includes a 41-page whitepaper on mitigating the risk of internal fraud.
Branch Transformation: Gateway to Member Engagement
David L. Peterson

Current Trend Topic | Most financial institutions have too many branches and the ones they have are too big. Hear how creating an environment of engagement will lead the way to change how members feel about their financial institution, particularly when they visit a physical office. Boring branches can become energized engagement centers!
Understanding Regulations Course (V416)
Glory LeDu

Board Insight Topic | Directors need to know more about compliance than just how to prepare for the regulatory exam process. Make certain that every director understands the regulatory requirements that must be followed for setting the direction of the credit union, and to avoid sanctions by NCUA and state supervisory agencies.
1:00-2:00 p.m.
Lunch
Sponsored by CUNA Mutual Group

2:00-3:00 p.m.
Optional Bonus Sessions!

Merger Mania
Jim Craven


Whether a credit union is interested in a merger or wishes to remain independent, this session will provide valuable insight.

Acting Up! All About Credit Unions: History and Philosophy
Chad Patterson

This creative director of a theatre company explains the success of a residency program held in conjunction with North Central Area CU to enlighten children about credit unions. Get in the act of this interactive session that teaches credit union history and philosophy.
Bank Secrecy Act for Directors
Glory LeDu

BSA requires financial institutions to assist U.S. government agencies by reporting suspicious activity. Be sure to understand everyone's role!
2:00-5:00 p.m.
Optional Offsite Networking
Wine Tasting Expedition
Head out for a relaxing afternoon with peers and guests.This beautiful scenic tour includes motor coach transportation and wine tastings at two popular destinations...Bonobo Winery and Chateau Chantel.

6:30-8:00 p.m.
Dinner and Entertainment With DJ Jeff Schroeder
Sponsored by CU Solutions Group

Enjoy wonderful food, great company and fabulous dance music.
Sunday, September 18

7:30 a.m.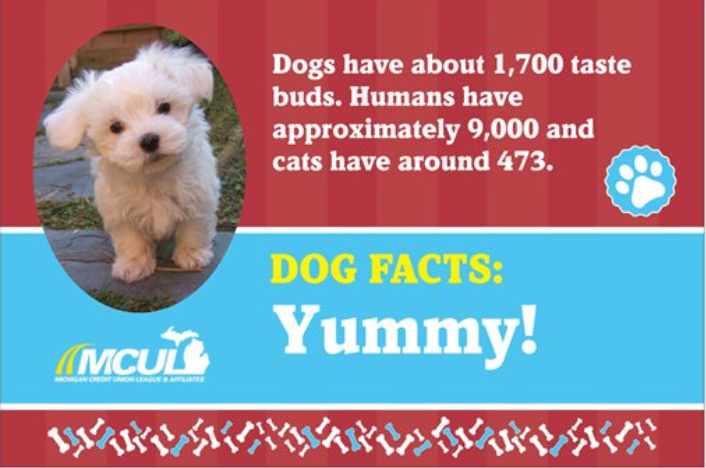 Registration & Information

7:45-8:45 a.m.
Hot Breakfast Buffet

8:45-10:00 a.m.
Concurrent Sessions
Be a Creative Thinker and Leader!
Renee L. Werth

Visionary Topic | Learn how the human brain works to help and hinder in the decision making process. Attendees will leave with tools that will help them improve lateral thinking abilities (the hardest kind to master) and will work in groups to solve problems, discuss ideas and explore new concepts in becoming a creative thinker and leader.
Introduction to Cybersecurity (V502M)
Triston Kirt



Hot Topic |

Gain a better understanding of the roles and legal responsibilities of the board, supervisory committee and management in dealing with technology risks and learn to identify the main steps in assessing electronic fraud and security issues. The focus will be on implementing security measures, while meeting member needs.
Risk and Opportunity in an Uncertain Interest Rate Environment
Jim Craven


Current Trend Topic | Effective asset liability management procedures are the foundation for sound decision making. Get an update on what has been happening in the economy and what it may mean for credit unions. Management and the board need to be aware of how changing interest rates will impact both income and value.

Financial Literacy
Robin Wybenga



Board Insight Topic |

Learn about key financial reports with easy to follow explanations of the statement of financial condition. Board members will learn about important aspects of trend analysis and how to calculate significant ratios to make managing a credit union's finances less overwhelming with comprehensive asset liability management tools.
Agenda is subject to change.
Go to main navigation