Fall Leadership Development Conference | Speakers
September 16-18 | Grand Traverse Resort and Spa, Traverse City
An Outstanding Investment in Board Governance for Directors and CEOs

Featuring These Great Presenters!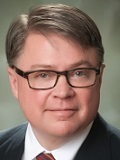 Jim Craven
Jim is vice president at McQueen Financial Advisors, Inc. and is responsible for developing models to monitor interest rate risk, investment holdings and establish values. With over 20 years of industry experience, Jim uses technology to extract, manage and analyze complex data and create useful action-oriented reports. His valuation experience includes bank and credit union mergers and more. He is a graduate of Eastern Michigan University.



Chuck Holzman
Chuck is the managing member and founder of Holzman Corkery, PLLC and has been representing credit unions since 1983, acting as legal counsel to over 200 credit unions with both state and federal charters. Chuck is a member of the State Bar of Michigan and has been admitted to practice in the US District Courts for the Eastern and Western Districts of Michigan along with the Sixth Circuit Court of Appeals.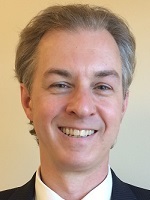 Triston Kirt
Triston is the security and compliance officer for TBA Credit Union and president of the Traverse Area Security Officers Association where he leads a collaborative membership of regional financial institutions and law enforcement to determine fraud, privacy and security prevention. He recently served on the MCUL's Internal Fraud Risk Control Work Group to publish best practice recommendations for internal control and fraud prevention.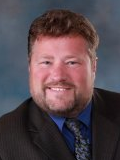 John Kolhoff
John is the director of the Office of Credit Unions division for the Michigan Department of Insurance and Financial Services and has been with the organization since 1994. He has held various positions gaining extensive experience in depository institution analysis and information technology, as well as the risk-based examination process.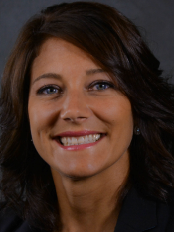 Glory LeDu
Glory is the manager of league system relations for CU Solutions Group. Her primary objective is to strengthen compliance products and services offered to the credit union community by CU Solutions Group and League InfoSight. Glory has over 10 years of experience in the financial industry including credit union compliance. She received a bachelor's of science degree from Northern Michigan University and a master's of science from Pace University.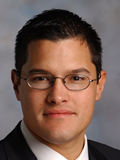 John Moreno
John is an executive benefits specialist for CUNA Mutual Group. He specializes in the design, implementation, financing and ongoing administrative support of supplemental executive benefit programs specifically tailored to credit unions. He attended the United States Air Force Academy and studied finance at the University of Arizona. He has contributed to trade press numerous times on the topics of investment management, benefit trends and the global economy.
Chad Patterson
Chad is the creative director of Acting Up Theatre Company and works with schools, libraries and institutions all over the state of Michigan educating them through the magic of hands-on theatre residencies, interactive performances and workshops.

David L. Peterson
David is a well-recognized eBanking pioneer, chief strategic officer of i7strategies and author of a book on strategic leadership in a crisis. His keynote address on Grounded, enthralls audiences with captivating true stories, including the tale of his own shipwreck in the Caribbean! As a seasoned entrepreneur and thought leader, he is frequently published on a wide range of electronic banking, virtual branch, payments and strategic thinking topics.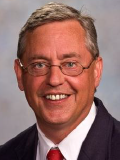 Doug Roossien
Doug is a risk management consultant for CUNA Mutual Group. In this role he assists credit unions in identifying areas of risk in their operations and recommends appropriate controls to reduce loss exposures. He also ensures the completion of the Fidelity Analysis Program, designed to detect ongoing embezzlements in credit unions. Doug earned a bachelor's degree in accounting from Wayne State University. He is also a certified fraud examiner.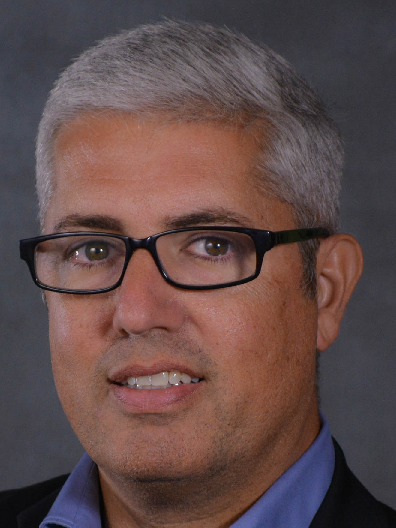 Ken Ross
Ken is the executive vice president and chief operating officer for MCUL & Affiliates. Ken has extensive experience working in the political and regulatory arenas at the state and national level with an emphasis on the financial service sector. He is a graduate of the U of M-Dearborn and the Thomas M. Cooley Law School. He previously was appointed and served as the commissioner of the Office of Financial Regulation.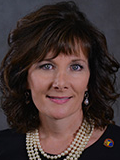 Renee L. Werth
Renee is the vice president of education and events with MCUL & Affiliates and is on the board of the Michigan Credit Union Foundation. She oversees the League's delivery of training and the Annual Convention and Exposition, and works closely with credit union leaders and subject matter experts to facilitate quality training experiences. She possesses a master's of arts in organizational communication from Central Michigan University.
Robin Wybenga
Robin is CFO of TBA Credit Union. She was formerly with MCUL & Affiliates as a league representative and worked with more than 50 credit unions throughout the state. She has held many positions during her 25 years within the credit union industry. Robin possesses a master's degree in administration from Central Michigan University.
Go to main navigation